Best teacher gift ideas for their birthday present
Author: Nicole Adler Date Posted:31 May 2016
Our teachers are quite influential in our lives, especially since we spend most of our time in school when we reach the school age. One of the best occasions to show our appreciation to their dedication and perseverance in teaching us the knowledge that we need to make us successful is during their birthday. If you're looking for the best birthday present for the influential teacher in your life, here are a few suggestions to help you out with your birthday present shopping.
Birthday Present Tip: Utility Goes a Long Way
You don't need to stress yourself in looking for a great gift for your teacher's birthday. Find something that's useful in her profession and he or she will definitely appreciate the gift. Here are some great ideas for a birthday present: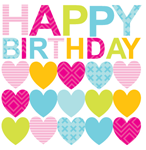 Handbags and clutches
Teachers carry around lots of items every day, from pens to paperwork, tablets, and makeup kits (for women). He or she would need something that's professional looking and spacious enough to carry his or her everyday work essentials. Louenhide, by Australian designers Lou Kendall and Heidi Bailey, has the perfect everyday bags that are stylish, versatile and affordable. This Louenhide Navy Riley Handbag is a perfect all-around bag to match any outfit.
Also available in dirty off-white colour, this birthday present has plenty of room to store all the work necessities without excessive bulk. On the other hand, this Louenhide Boston Black Leather Bag features the luxurious feel of natural leather that will improve with age. It's quite classic and versatile, making it a perfect bag for everyday use. For the stylish teacher, this Louenhide Baby Chicago Handbag makes a great birthday gift. It has a magnetic clip closure and adjustable removable strap that makes it handy both for work and play.
Watches
Time is important for teachers, the reason why watches make great presents for birthday. It does not have to be a dressy one; there are everyday timepieces that you can get, all of which are heaps stylish, professional looking, and friendly on the pocket. This Sport Silver on Black Watch from Oozoo won't disappoint. It's for your athletic professor who prefers to dress casually rather than in a long-sleeved polo shirt with matching tie. It is quite functional and stylish with its silver features on gorgeous matte black.
On the other hand, for the lady professor whose aura exudes elegance, this Black Leather Watch from Cielo makes a stunning birthday present. From the Cielo range by Lambretta Watches, this stunning black stainless steel watch with leather strap is quite eye-catching and elegant.

Birthday Present Tip: Simple Items are appreciated
If you don't like giving "big" items, simple and uncomplicated gifts will surely be appreciated as well. For instance, this It's My Birthday Copper Mug is a stylish gift item for anyone who's celebrating his or her birthday. If you're looking for something for your teacher's 30th or 40th birthday, then you can look for glasses or mugs printed with their age to make your birthday present stand out from the rest.
Try this elegant 40th Champagne Flute for the equally elegant teacher celebrating his or her 40th birthday. Whether it's a champagne glass or any other glass that you chose for the birthday celebrator, add this Rose Gold Moscato Brown Brothers containing 750 ml of sweet Moscato with hints of spice and berry fruit. Another drink from Brown Brothers is this Special Edition Prosecco Rose contained in a beautifully designed bottle and perfect to drink during warm afternoons or evenings.
Meanwhile, you can get this Paradiso Flamingo Photo Frame, which your teacher can put in his or her office table. It is perfect for those who want to add a splash of colour in their office environment. Another birthday present for your teacher is this While Wall Clock by Karlsson, a brand associated with top quality, unique, and exceptional designs. The clock's face and numbers are all white while the enclosing frame is made of wood. This will complement any office colour so you won't go wrong when you choose this as the birthday gift for your teacher.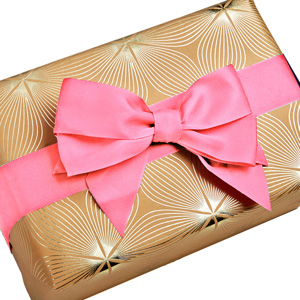 Shop Birthday Presents at Everything But Flowers
In Australia, the one place that you should visit when looking for high quality, affordable, and adorable gifts is Everything But Flowers. It is one of the largest online gift shops in the country, which means that you can find the birthday present that's perfect for your teacher or loved ones. Aside from birthday gifts, it has a huge collection of gift items for all ages and occasions.
The best thing about Everything But Flowers is that you can shop for presents even at the comforts of your own home. Moreover, the presents that you purchased will arrive at your chosen destination, whether in your own home so you can personally deliver it or right at the recipient's doorstep. Plus, the presents are wrapped perfectly and with a dedication card for your message. Delivery charge is free for items above $99.
Aside from actual gift items for all occasions, Everything But Flowers also offers experience vouchers for those who are looking for memorable gifts for their loved ones. We call it the gift of experience, wherein you and a loved one would have the chance to experience romantic gifts for 2. It can also be given as a gift to another with the voucher sent directly to the desired recipient's email address instantly. You may also choose to give experience voucher as a birthday present for your teacher in case you want him or her to have a short vacation from his or her work.
Whether you are looking for the perfect gift for another or you don't have any idea at all as to what to give, you'll definitely find something that meets your preferences by simply looking at the wide collection of gifts available at the online store. Check out our bestsellers and occasions categories as well as the other categories to narrow down your choices. Happy gift shopping!