Thanks for dropping by to meet us; we're the team behind the proudly Australian owned, Sydney based, The Sol Group Australia. Our jobs are the best in Australia; because nothing beats bringing smiles to people's faces through gift giving! We're the team that brings Australia's best gifts to you via our four websites: Everything But Flowers, Gifts Australia, The Hamper Emporium and Men's Gift Store.
Our jobs may be fun but we take them very seriously; because our customers matter most and it's our goal to make your gift giving experience as easy as can be.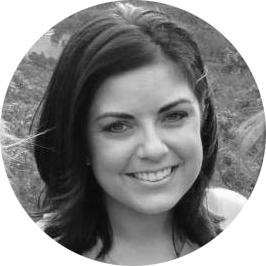 Emily - The Big Boss
When it comes to passion; Emily leads by example. The heart of The Sol Group; Emily's strong work ethic has helped to drive her success as an entrepreneur and continues to drive her strong vision for future growth.
Founding The Hamper Emporium in 2007, and expanding online in 2010; Emily's passion and success in e-commerce grew quickly with the purchase of Gifts Australia in 2010, and Everything But Flowers in 2014. Her expertise in product development, design and photography and supplier relations are at the foundation of The Sol Group's success.
Emily's best gift ever received? A red quad bike from Father Christmas when I was 5 years old. We lived in regional South Australia so Father Christmas flew it in on a helicopter during the night and it was there for me and my sisters Christmas morning. We were beside ourselves and couldn't decide who would ride it first.
Emily's best tip for gifting: Take a moment to write a gift card message that's from the heart and explains why you have chosen the specific gift for your recipient. Just those few minutes extra to write something special gives so much more meaning to the gift and the occasion.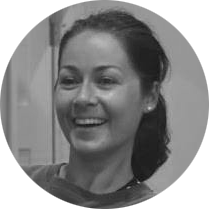 Amy - Chief Operating Officer
Every business needs someone who can take control and steer the team in the right direction; and with a lifetime of training as Emily and Libby's big sister; Amy excels as The Sol Group's C.O.O.
Amy's career has taken her to many corners of the world managing luxury hotel openings and training; but coming on board to help grow The Sol Group has given Amy the opportunity to be home in Australia. Now she's set to take e-commerce by storm and help take the business to new heights.
Amy's best gift ever received? A Helicopter flight over Sydney Harbour - it was so unexpected and so thrilling! Highly recommended.
Amy's best tip for gifting: If you've left it to the last minute, go with an experience voucher - this can be in their inbox within seconds!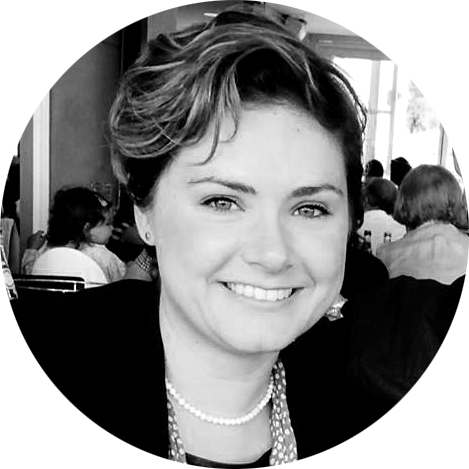 Libby - Content & Marketing Manager
Beautiful design and creative marketing are an essential part of operating a business that's focused on gifts and stunning products; which is where Libby excels. With a keen eye for detail and spotting the latest gift trends, Libby loves her job; especially the days that involve sourcing new product lines. When it comes to web design and marketing; Libby's natural flair shows; she's always seeking to expand her skills and expertise. In the busiest most stressful times around the office; Libby is the first one to make us all laugh; a true gift.
Libby's best gift ever received? My boyfriend got photos we took on a holiday blown up and printed for my birthday. They capture the place and moment we were in perfectly - and that moment was very special to me.
Libby's best tip for gifting: Don't bite off more than you can chew! Keep it simple.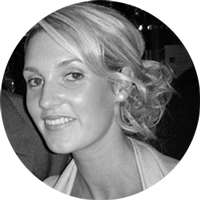 Aoife - Business Development Officer
Originally from Ireland, Aoife joined our team in 2011 in the warehouse and has been an important team member during our growth; understanding our business at all levels. Thriving under pressure; Aoife's natural flair for business is perfectly suited to her current role managing corporate sales and business development. Her talents don't stop there. Savvy with numbers; Aoife is studying her CPA qualification and also oversees company finances.
Aoife's best gift ever received? A Puppy
Aoife's best tip for gifting: Be creative
Rebecca - Gifts Fulfilment Manager
Attention to detail is a necessity when sending out gifts; making Rebecca the perfect person to ensure gifts are expertly gift wrapped and dispatched perfectly every time. An extraordinary florist, Rebecca manages over 1,000 product lines within our warehouse and is responsible for delivering thousands of smiles right across Australia.
Rebecca's best gift ever received? The best gift I've ever received is a beautiful diamond floral ring.
Rebecca's best tip for gifting: Try to be thoughtful in choosing a gift the receiver will like or have an interest in.
Ruth - Customer Experience Expert
We've got Australia's best customers, and they deserve only the best service; which is why we've got Australia's best Customers Experience Expert; Ruth. With vast experience across a range of industries, Ruth loves nothing more than happy smiling customers. Finding solutions, solving problems and adding a little bit of sunshine to each person's day is Ruth's expertise, and our customers love Ruth as much as we do.
Ruth's best ever gift received? A gift card to my favourite stationery store. It was personal, yet gave me freedom to choose my own gifts.
Ruth's best tip for gifting? With a list of products for your loved one in mind, continually check for sales on those items. It's a great money saving and time saving hack.
Pawan - Warehouse Manager
Thanks to Pawan; our hamper production flows like a finely tuned machine; with every piece coordinated beautifully and efficiently. Originally from India, Pawan began working with Emily in 2009 and now manages our hamper stock and ordering. Understanding the warehouse like nobody else; Pawan's expertise shines brightly; particularly in our busiest gift seasons like Christmas helping us cope seamlessly with our growing order output.
Pawan's best ever gift received? A Pendant
Pawan's best tip for gifting: Include a hand written card to add a personal touch.
Sarah - Procurement & Dispatch Manager
It was clear to us when Sarah joined our team as a Christmas casual, that someone with Sarah's analytical and inquisitive nature was just what we needed for our dispatch and logistics section. Our resident spreadsheet expert; Sarah is originally from France and brings a joyous passion to our team; never missing a special occasion and always organising treats for birthdays and events.
Sarah's best gift ever received? Very hard question! I was always very, very happy with food and short trips for the weekend!
Sarah's best tip for gifting: Surprise your friends or family when they are far away! Receiving presents from family in Europe is very unexpected and make me so happy! The same when friends in France or Germany receive parcels from me :)
Victoria - Experiences Manager
Who wouldn't love to receive the experience of a lifetime as a gift? With an extensive Sydney network; Victoria is the key point of contact for our experience providers securing new opportunities and ensuring seamless purchasing for our customers. Victoria's expertise in event management and tracking down Australia's most interesting experiences means the variety of fun memories our customers can enjoy is growing every day.
Victoria's best gift ever received? I should say the gift of my children; but in actual fact it was the 1993 Holiday Barbie- she had this incredible red dress with gold trim, I was awestruck. It was truly the most beautiful thing I had ever seen!
Victoria's best tip for gifting: You don't need to spend a fortune for a great gift; it just requires thought and understanding of your recipient.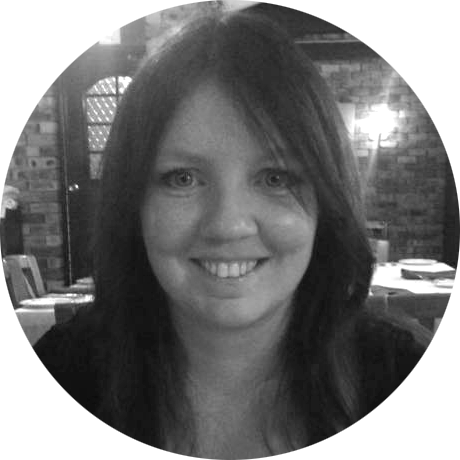 Loreena - Copywriting Manager
Loreena joined our team to ensure our websites contained the perfect information to help our customers make the best gift purchase for their loved ones. Managing our team of freelance writers and our online SEO copy; Loreena's passion is inspired by her background in Online Marketing and Small Business; and she loves knowing she's part of a company that exists simply to bring joy.
Loreena's best gift ever received? A knitted jumper hand delivered at work by my (then boyfriend). After grumbling at him for spending unnecessary money, he revealed the real surprise; an engagement ring. I said yes!
Loreena's best tip for gifting: Handmade cards are beautiful and so often more special. Especially if you have children; make a card together to accompany your gift. The recipient will love it and its quality time together for a great outcome too.