Christmas is all about Giving and Everything But Flowers can help you Find that Perfect Present!
Author: Nicole Adler Date Posted:30 May 2016
As one famous quote states, you make a living by what you get; you make a life by what you give. Truly, the only way to give meaning to your life is by giving back to the people who have given you their time, effort, and support throughout the years. What better way to say thank you to your friends and family by buying Christmas presents for them.

The holiday season is always the magical time of the year. Santa Claus and dancing streetlights are not the only things this joyous event is for. The Christmas season is a season to be thankful for the people in your life. Friends sing Christmas carols, fighting relatives get together for the annual egg nog and holiday sweaters. The happiness of the season is so infectious that it is best shared with people who appreciates and supports your endeavours. Another thing that is so addicting about Christmas is the glisten in the eyes of your families and friends when you hand them a gift with their name on it. It may mean nothing for you but for them, it means the world. Say thank you this holiday season by sending Christmas presents from Everything But Flowers to all your loved ones.

Finding Unique Christmas Presents
Giving everyone a personalised mug may be a good idea but it definitely is not the best. Here are two tips to help you find novel Christmas presents for your loved ones.

· Appeal to their interests.
Surely, you know by now what your brother's, sister's, or friends' favourites are. Give them something that is close to their hearts. It can be something they are quite involved or interested in. It can also be something that brings them to memory lane. There are so many things you can give. Everything But Flowers has a wide selection of unique gifts that cater to different niches.

· Think beyond the four walls of the shopping centre.
People always think that they can find everything in the shopping centres. Malls these days tend to sell the norm, the new releases. On Christmas Eve, when gifts are opened, everyone would realise that your gift is similar to Uncle Ned's. You can seldom find novelty items lying around shopping centres. Begin shopping outside of the shopping centres. Look for stores that offer unique Christmas presents like Everything But Flowers.

To make it a lot easier for you to find unique gifts that appeal to their interests and cannot be found inside the malls, listed below are some gift suggestions you may want to consider.


Christmas Presents for Men
This Christmas, say thank you to the best man at your wedding with a pair of Tardis Cufflinks. Any Doctor Who fan would go head over heels with this sophisticated pair of time machine police box replicas. Both cufflinks bear the same navy blue colour as it appears in the series. More importantly, they fit right into the budget.

More than hugs and kisses, thank your bearded knight in shining armour for all the love, care, and support he has given all throughout the year with an Urban Rituelle Shave Set. Each set comes with a 250g shave cream and a high quality shaving brush. HIS Urban Rituelle shaving creams create a smooth, clean shave. Your man will truly feel loved with this as a present this holiday season.

Express your gratitude to the dude who always hosts a barbecue weekend with a Bait Cast Fishing Rod Butane Gas BBQ Lighter. If it were not for him, you will be wallowing in the sadness and boredom of staying at home doing piled up work or watching Netflix alone. With his barbecue weekend, you enjoyed the company of your friends. With this cool fishing rod lighter, barbecue weekends just got better.

For the man who has been your first love, and who has been with you in every adventure, a Ted Baker Hip Flask is one of the most fantastic Christmas presents. It is a 120ml (4oz) flask featuring an embossed quote "Three sheets to the wind" in classy calligraphic font. Your dad will surely be proud bringing it around.

Christmas Presents for Women
Your best friend has been asking you advice on many things for years now. Let her know that you love the feeling of being able her in anyway. A book entitled Prudent Advice for Every Woman is one of the most perfect Christmas presents for her. If you are in a meeting and you cannot answer her call right away, this book full of observations and tips will definitely be of help.

For your Christmas Eve host, a set of Christmas Themed Wine Charms will complete the awesome dinner table. The gift comes with 6 wine charms: a pudding, a candy cane, a gingerbread man, a Christmas gift, a Christmas bell and a Christmas stocking.

Mothers love tea. When you visit them, they immediately ask you if you want a cup. If they visit you, they ask you if you have some tea. One of the best Christmas presents for a tea-rrific mum is a Leaf & Bean Teapot in Mint Blue. It is a high quality ceramic pot in candy mint blue colour.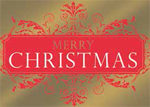 Christmas Presents for Kids
Do you have kids that just will not stop growing so fast? Be in their journey of growing up by surprising them this holiday season with a Charley Harper Birds Growth Chart. It is a wall sticker which measures 45.7cm to 167.6cm in height. The package includes 50 flowers, lady beetles and leaves stickers which the child can post every time he or she measures height.

Children begin to love a particular kind of sports even at a young age. Indulge their love for sports with a Jungle Bowling Set From TOLO. The set features colourful and cute animals which can be nested inside each other for easier storage. It is one of the most kid-friendly Christmas presents for children at age 12 and above.

Ready to place your order? Our user friendly site offers convenient and affordable gift shopping. Shop today!