What are the Top Birthday Gifts Available?
Author: Nicole Adler Date Posted:23 July 2016
Birthdays are one of the most special occasions that we look forward to every year. We celebrate the year that has passed and look forward to another year. Birthday presents are one of the best ways to show the important people in our lives how much they mean to us.
However, not all of us have the luxury of time to look for the perfect birthday present. Looking for birthday presents is overwhelming for most of us especially when we face a lot of choices. You must know the personality of the person you are giving the gift to. As it is time consuming to go the shopping mall or stores to look at their selection of gifts, fortunately, you have Everything But Flowers, a place where you can view and buy birthday presents in the comfort of your home. We have a gift perfect for anyone in important in your life. Here are some of the top birthday gifts available in our online store.
Top Birthday Presents for Her
Are you looking for the perfect gift for women? Whether it is a gift for your mother, grandmother, sister, wife, a female friend, or practically anyone, we at Everything But Flowers have the best gift perfect for your preference and your budget. The Sweet and White Hamper is perfect if you want to give a gift hamper with all the best sweet and savoury indulgences. Its contents are savoury treats like the Partridges Artisan Bakehouse Black Pepper Crackers and the Partridges Artisan Bakehouse Original Gourmet Crackers. Both of these come from the Yarra Valley which is one of Australia's best food and wine region.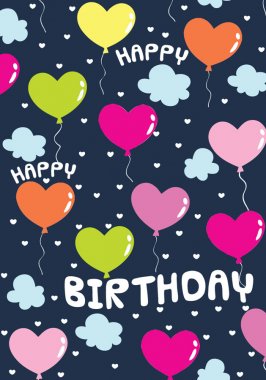 There is also the Valley Produce Co Pear & Hazelnut Fruit Paste made from roasted hazelnuts and pureed pears. Another option is the flavourful Green Olives with Basil & Lemon. This gift hamper also contains sweets such as the Butlers Chocolates Vanilla Fudge Gift Box, Jules Des Trooper Virtuoso, Luken & May Lemon Citrus Butterbursts, and the 'The Dessert Menu' by Butlers Chocolates. To complement all these, the Sweet and White Gift Hamper also contains a bottle of 2014 Devil's Corner Tasmanian Sauvignon Blanc.
Another wonderful gift is the Milieu Vanilla Wild Peach Diffuser. A room scented with the delicate aroma of vanilla and peach is relaxing and can set the mood for a romantic dinner. Perfect for any special woman in your life, this reed diffuser makes sure that her room is scented day and night without the messiness and discomfort of scented candles.
The White Cielo Leather Watch is one of the birthday presents that will surely be unforgettable. Watches and accessories are luxury gifts that women wear all the time and they will always be reminded of how special they are to you. Its beautiful metallic finish makes it a sophisticated addition to any woman's collection. This delightful watch comes in elegant white, which will complement any ensemble, from casual to formal.
Homeware is also an ideal gift especially to women who love to cook or hold dinner parties at their homes. The Anna Gare Roses Vintage Apron is a pretty gift you can give a woman who loves spending time in the kitchen. Machine-washable and made of 100 % cotton, this apron is fashionable yet practical.
The Farmers' Lunch & Natural Hot Spring Bath for 2 is a great gift for the special woman in your life that you want to pamper. This experience includes a relaxing visit to the Peninsula Hot Springs Bath House and a one-of-a kind a meal on the Victorian Mornington Peninsula.
Top Birthday Presents for Him
If you are deciding on a gift for your father, grandfather, brother, husband or a male friend, then read on to see the top birthday presents for men at Everything But Flowers. The Red Wine & BBQ Hamper is the perfect gift hamper for any man who loves wines and good BBQ. This hamper contains Jack's Black Label Beef Jerky which is made from 100% Australian beef, Morgan & Albert's Premium Nibbles Brewer's Blend, Morgan & Albert's Premium Nibbles BBQ Peanuts which are spiced with Portuguese chili, and the delicious and tasty Baylies Gourmet Crackers with Sesame Seeds. This gift hamper also contains some of things you need for a delicious barbecue. These are the AB Sweet Fire Balsamic Reduction, NoMU BBQ Spice Rub, NOMU Steak & BBQ Grinder, and the Spoonfed Foods Snag Jam, which is made from juicy red tomatoes. Along with these delicious and savoury goodies, the hamper also contains a bottle of 2012 Pepperjack Shiraz by Saltram of the Barossa.

Are you looking for a unique gift? The Grenade Coffee Mug is a good choice to give someone who enjoys coffee. With authentic military markings, this mug is perfect not only for soldiers but anybody who loves military accessories.
The Man Cave's Book is a perfect gift for a man who loves good coffee table books and wants to get inspiration to decorate and style his man cave. A man cave is a special room in the house where a man can retreat to. This room is a man's own personal sanctuary which houses all his collections and things. This hardcover book contains different man caves of different kinds of men in Australia. If you want your man to be inspired to personalise his own man shed then this book is perfect for him.
Are you looking for a novelty gift for a man with a good sense of humour? The Arse/Face Soap will surely bring out a good laugh. The white part of the soap is for the face while the brown part is for the arse. Not only is this a novelty gift, this 9cm scented soap is also handy and convenient. Surely, there will be no confusion as to which is which because each side of soap is clearly labelled.
One of the birthday presents that any man will surely enjoy is an amazing beer night out. The ABT Night Sessions is a tour to all the best beer places in Melbourne. This exciting trip includes beer tasting sessions and a gourmet pizza feast.
Where Can You Order these Birthday Presents?
All these birthday presents along with many other different presents are available online at Everything But Flowers. Nothing can be more convenient than choosing and buying in the comfort of your own home. With our wide selection of birthday presents, you will surely find the perfect gift for anyone in your life.