Gift Ideas for Your Sibling's Birthday
Author: Nicole Adler Date Posted:23 July 2016
From way back when you were still babies up until today, your sibling has been the one who share with you every moment of happiness, triumph, defeat, sadness, and loss. Although there are times when you do not always get along with each other, every disagreement always ends with peace and understanding. He or she is a witness to your personal growth, and you bear witness to his or hers. On his or her special day, show your sibling how much you appreciate him or her by giving out unique and incredible birthday presents. Here at Everything But Flowers, we offer a collection of gifts that you won't usually find everywhere else. Scan through our gift catalogue and find rare birthday gifts that your sibling will surely treasure forever. To make it easier for you, we have compiled a collection of gift ideas for your sibling's birthday.
Novelty Birthday Presents
If you really want to give your sibling a gift that you are sure others won't give to him or her, you can always go with the novelty route. Here at Everything But Flowers, we offer awesome novelty birthday presents that will surely bring your siblings joy and laughter.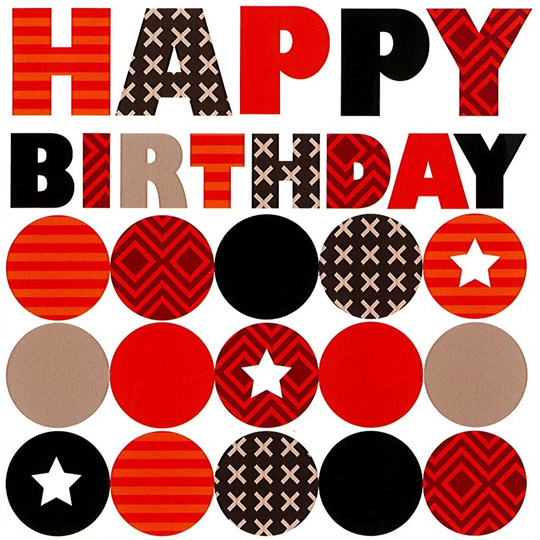 As siblings, you always tease each other and trade out insults done in jest. With Insults Every Man Should Know, a book filled with slights and digs for every occasion, you can promise your sibling a collection of the world's best insults. There are insults for every kind of thing—from sporting events, a person's attitude, personality, family, and heaps of other happenings. You can even buy an Insulting Parrot, a toy parrot which detects your movement and gives out rude and insulting remarks. This is certainly a hilarious gift to your sibling which will surely bring out the right amount of cheek in everyone.
If your sibling is grumpy in the mornings, afternoons, or grumpy at all times, you can give him or her the Grumpy Cat Book - A Grumpy Guide to Life as a joke. Same with the Insults Every Man Should Know, this is a book which tells the grumpy truth about life in a world filled with cheesy quotable quotes and inspirational know-it-all. You can even add in a Grumpy Cat Plush to make your birthday presents more interesting.
Exciting Party Games for Leisure
In every birthday party, it is always more exciting if you have games and other activities that will not just cheer your sibling and his or her guests, but will also serve to entertain him or her in simple day-to-day adventures. With the Punderdome Card Game, a game that will prove to you how bad jokes can be so much fun, spend hours of fun with your friends and family with the hilariously bad puns just waiting to be made. The goal of this game is to make jokes and puns that are groan-worthy, and the person who creates the most number of worst puns wins.
If your siblings loves to drink, party, and have fun, the Drinkopoly Drinking Game is one of the most perfect birthday presents. It is advertised as the world's blurriest game ever, and it is a game designed for adults 18 and up. The goal of the game is to move around the board and race to the finish line while performing sometimes embarrassing, sometimes funny, and sometimes cringe-worthy tasks. If you fail to perform those tasks, you have to take a shot. Unlike other games, cheating and getting away with it is encouraged in this game! You can also give your sibling the Drinking Games and Hangover Cures Book for fun. This fantastic book shows you 25 different drinking games and 25 different ways to cure your hangovers once the party is finished.
A more traditional set of party games is also offered in Everything But Flowers. You can choose the Luxury Gold-Plated Playing Cards for your sibling. The difference between normal playing cards and this luxury playing cards is their built. Unlike normal cards, the Luxury Gold-Plated Playing Cards comes with an elegant case and an even more elegant design. You can also give your sibling a Beer Pong Set. This iconic party game is a sure-fire winner for every man or woman who loves to have fun with his or her mates.
Experiences as Memorable Birthday Presents
One of the best kinds of birthday presents are those that can be shared and experienced, and won't be easily forgotten by its special recipient. That is the reason why here at Everything But Flowers, we also offer experience packages apart from material gifts.
Let your sibling experience a relaxing and delicious day with his or her choice of company by giving him or her the Yarra Valley Cider & Ale Trail For Two or Chocolate Walking Tour for Two experience. The former is a treat that will take your sibling through a delicious and relaxing day filled with savoury gourmet food and unique brews. The latter is a tour of Melbourne's hidden streets, arcades, and laneways full of chocolates and stories that come with the conception of those chocolates.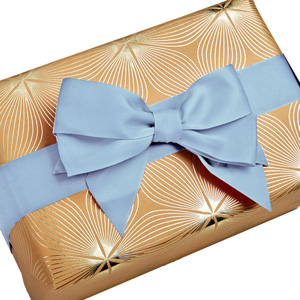 For the ultimate birthday present, consider purchasing the Helicopter Flight & Bubbly Breakfast For Two. It is an experience that will guarantee wonder and appreciation while overlooking the Hunter Valley. After the flight, there is a gourmet breakfast fixed that is sure to delight the recipient of this treat. Apart from these experiences, Everything But Flowers also offer other sports introductions like the Surfing Group Lessons at Bondi Beach, and Rock Climbing and Abseiling Combo at Blue Mountains. Just look through our webpage for more experiences available for you and your sibling.
All These and More at Everything But Flowers
At Everything But Flowers, one of the biggest and more trusted online gift stores in Australia, we offer numerous birthday presents that will suit every person's fancy. Give your sibling the best gift of his or her life by giving him or her birthday presents from our selection. For more enquiries, phone us on 1300 459 452.