Top birthday gifts for 2016 at Everything But Flowers
Author: Nicole Adler Date Posted:31 May 2016
A birthday present for a special someone has to be unique, well-crafted and fit for their personality. Choosing a birthday present to give to your work colleague, friend, family member, or loved one can be a bit difficult, with all the possible kinds of gifts to choose from. There are many different kinds of birthday gifts to give to someone. You can give something classic, like a well-made notebook or an engraved pen, or you can give something that will be more appreciated for its novelty.
Each birthday celebrant is unique, with their own preferences and taste for things. Here in this list of top birthday gifts for 2016, there are three kinds of gifts to choose from: practical homeware, food and drinks, and novelty items. Read on to find out what birthday present would work best for your situation.
Homeware and Items as Gifts
This 2016, people are becoming more and more practical when it comes to gifts. Something that's stylish and also functional at the same time would suit the tastes of any modern birthday celebrant. Homeware is a perfect birthday present for people who are building their house or trying to redecorate their homes. It's a wonderful gift for both mums and dads. It can also be the perfect gift for a work colleague who is too busy to give some spice to their apartment.
The Karlsson Wood Case Mr. White Wall Clock is a lovely addition to any home. Made by the famous Dutch clock making company, the quality piece is stunningly designed, bringing a spirit of elegance to any room. Another practical decorative birthday present would be the Honey Bud Vase by Waterford Crystal. The vase was created to complement the beauty of any flower arrangement on display. With wedge and diamond cuts, and a teardrop silhouette, the Honey Bud Vase would be a good gift for any interior design enthusiast.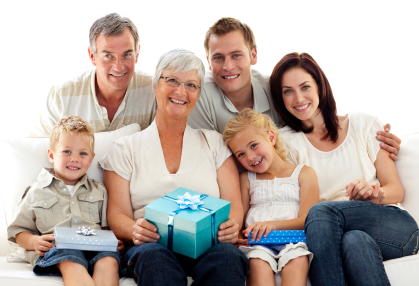 Another bestselling birthday present would be the Beef Carving Block. It's a gift that can be used every day, making the birthday celebrant remember that they're truly appreciated. With a bull design, the carving block is sure to capture attention. It's perfect for Sunday roast and completely safe to use. Another top birthday present that is functional every day is the It's My Birthday Copper Mug. Stylish and well-designed, the It's My Birthday Copper Mug will be appreciated by any birthday celebrant, no matter what the age. Every time they take a sip, they'll be reminded of the birthday party.
Lastly, the Paradiso Flamingo Photo Frame is one of the favourite gifts to give this 2016. Its quirky and bright design captures the vibrant spirit of 2016. But a quality photo frame also tells the birthday celebrant that you value your memories together, and that you'd like to spend more time with them. It's a great gift for the young-at-heart.
Food and Drink Birthday Present
Nothing says "Happy Birthday" than a nice meal and drink. Nobody says no to a good meal. Other top birthday gifts for 2016 are hampers. These hampers can contain anything from premium alcohol, to BBQ marinades, to salty snacks. These food and drink hampers are well-appreciated by birthday celebrants who enjoy eating good food and drinking quality wine. They're also perfect for people who love to host an afternoon or evening party.
The Premium United Nations Beer Hamper is an exquisite sampler to give. With a taste of Europe's most delicious beers, from Italy, Germany, Belgium, and more, this hamper is a gift for your friend or colleague who would like to get a taste of the world. It even comes with delightful salty snacks. Another hamper that could take the birthday celebrant through a journey is the James Squire Ale Hamper. This hamper will take the celebrant through the history of the craft beers made by Australia's first brewer, James Squire. There are also delicious snacks on top of the premium brews.
And there are hampers perfect as a birthday present for your friend, family member or loved one who loves to throw a party or an afternoon grill. The Red Wine & BBQ Hamper comes with quality Barossa Shiraz. The hamper would be perfect for any BBQ hangout, with its included spice rubs, beef jerky, gourmet crackers and more. The Entertainment Gourmet Hamper is another package that would complete a party. It has nuts, sundried tomatoes, herb crackers and other delights that would surely entertain in the future.
The 2010 Cellar Release Shiraz Triple Gift Pack is another top birthday gift to give this 2016. It's ideal for those who like to savour quality wine. With three premium Brown Brothers Shiraz in the pack, the gift is also perfect for sharing.
Novelty Gifts and Other Birthday Presents
Giving a unique present is also a trend this 2016. People like to receive gifts which make them feel special. The gifts can be anything from decorative, to useless and quirky to cute. Unconventional gifts have been quite popular this 2016.

The Butterfly Collectable from Waterford Crystal is a unique gift you can give to people who have to organise their papers. A stunning addition to any desk or home, the Waterford Crystal piece is well-made and beautiful. It's more than just a paperweight, it's a part of the home's design. Or if you're looking for something more fun, the unique and quirky Condiment Gun is the perfect birthday present for men and women who love to cook in style. It's also a great conversation piece in parties.
The Archie the Bulldog LED Ornament is a thoughtful gift to people. The soft glowing comfort given by the ornament at night is a delight for all. There are also other designs to this top-selling gift. You can also give a gift of delight and relaxation with the Nutty Squirrel LED Ornament.
Gifts don't have to be material to be appreciated. One of the top birthday gifts this 2016 is a gift of experience. The Chocolate Walking Tour for 2 in Melbourne gives the celebrant the chance to sample some of the best chocolate in the world, and at the same time discover the wonders of Melbourne's streets, lanes, and arcades.
From practical items to novelty gifts, there are many top birthday gifts for 2016 to choose from. All of these wonderful products could be ordered from the online shop Everything But Flowers. Give your loved one a birthday present they won't forget, and order your gift now!