Birthday gift ideas for your Husband
Author: Nicole Adler Date Posted:31 May 2016
Your husband's birthday is coming and this is one of the many occasions to treat him a bit. So, what do you think is your birthday present for him this year? If you are having a hard time searching for a birthday gift, then read on to get an idea of what you can get him.
Birthday Present for Hubby: Give Him What He Wants
Do your husband play sports? Is he involved in a hobby? Is he interested in doing something but haven't made his first move? If yes, then you can easily find the birthday present that you are looking for.
The best birthday gifts are the ones that will surely be appreciated. If he is involved in something that he really loves doing, then feed his passion by giving him something related to it.
If your husband enjoys fixing things in the home, then get him some home fixing tools for his toolbox. If he's the type who enjoys trekking, hiking, and the outdoors, get him some experience vouchers so you can join the fun with him and his friends on his birthday. For instance, this Aerobatics Pitts Special S2A Stunt is a Sydney joy flight experience with twists, turns, and loops—a perfect birthday present for your husband who enjoys an adrenaline rush. There's also this Terminator Paintball Experience Package, a paintball experience that includes 1000 paintballs, all hire items, protective gear, and entrance fees. Meanwhile, maybe you can ride along with him he goes touring some of Melbourne's most marvellous sites and attractions while riding Harley Davidson in this Harley Ride Melbourne City Discovery Tour.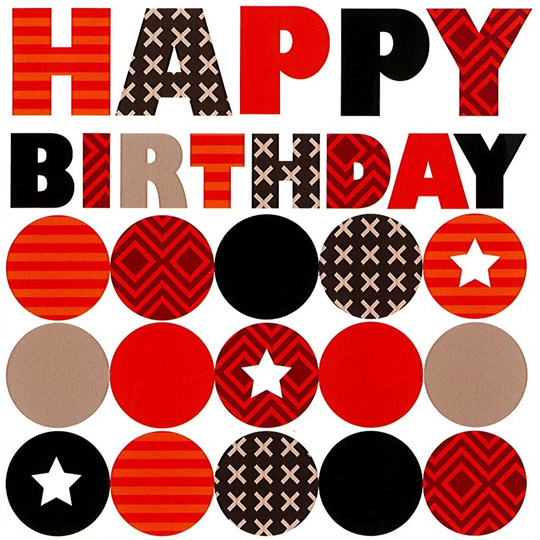 Birthday Present Ideas: Give Him a Reason to Smile
Another birthday present that you can possibly get is one that involves beer and BBQ, especially if he loves having his friends at home. You can buy fun and novelty gifts as well as practical ones that will surely paint a smile on his face. Check out these out-of-the-ordinary barbecue lighters that are perfect novelty gifts for you husband's next barbecuing event.
This Cordless Drill BBQ Lighter is shaped like a cordless, battery powered drill. Don't forget to include butane gas when you buy one for his birthday. Another funny birthday present is this Pipe Wrench Butane Gas BBQ Lighter that definitely resembles the look of a real pipe wrench. It's a collector's item that you can give as well to the Mr. Fix It in your life. If he's into fishing and barbecue, why not get him this Bait Catch Fishing Rod Butane Gas BBQ Lighter, a high quality replica bait caster that can be used to light up his barbecue right after he catches a big fish.
Birthday Present for the Cooking Husband
Who says husbands can't cook? Well, if he's the kind of the kitchen in your household, get him into the cooking mood for his birthday and every other special occasion in your life. There's this Upright Chicken Roaster so he can impress his guest by preparing a perfectly moist and tender chicken. Meanwhile, this Wood Chip Smoker Box will assure him that he makes amazing smoked BBQ food at home. It is one of the best-selling men's gifts and for a reason: even amateurs can create meats and vegetables that come with smoky rich flavours. Lastly, he won't be able to resist this 18-piece Barbecue Tool Set in a durable aluminium case. Also a great present for Fathers' Day, this is something that your husband should definitely have if he likes spending time with you, the kids, and his friends for some barbecue party by the pool or backyard.
Birthday Present Tips
If you still don't have any idea what to get, like if he's the type of person who is difficult to get presents, then you can use the following guidelines:
If your husband is not particularly interested in anything, like he does not have a hobby or he's not into sports or car racing, it may be time that you introduce him into one through your birthday present. You can buy books to indulge his intellect and imagination. This Ultimate Travelist will definitely get him interested in going to places with you as it lists Lonely Planet's most exciting, inspiring, and must-see cities of the world. Or you can simply start introducing him to Australia's must-see places by giving him this Australia's Top 100 Places to Go, Ultimate Bucket List Book.
Useful and practical items are always welcome. Men can easily appreciate the things that you give them, even though they're not always good in expressing it. You can buy things that he uses in the office, like pens and notepads, or protective cover for his gadgets. You can also buy his office wardrobe or everyday shirt, or even this Butcher's Cuts Heavy Duty Apron for his daily kitchen duties.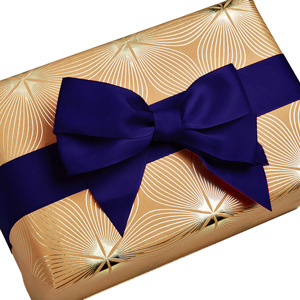 Find All the Birthday Presents and More at Everything But Flowers
If you really want to find a special birthday present for him, get them here at Everything But Flowers, one of Australia's leading online gift shops. We have a huge collection of specialty gift items for all occasions and ages so even if you don't have anything particular in mind at the start of your search, you'll definitely end up buying something adorable not only for your husband but also for other special persons in your life.
The great thing about Everything But Flowers is that you can do your shopping no matter how busy you are. Simply check the website from your home or office and you can pay them online too. Best of all, the birthday present and any other item that you purchase will arrive directly to the recipient's address or to yours, whichever shipping address you indicate, beautifully wrapped in a package and with a gift card. Surely, you can't find any gift store that can match its huge collection of gift items and efficient payment and delivery options.
For your gift needs, make sure to visit Everything But Flowers. Items above $99 are delivered free of charges Australia-wide.