Birthday Presents for your Dad
Author: Nicole Adler Date Posted:30 May 2016
To most children, dads are the ultimate superheroes that would always protect them from harm and chase away the monsters under the bed. Fathers are also seen as the providers, as they spoil us with all the good things in life. As we grow up, our dad is probably the one whom we look up to - the one who motivates us and would always have our back unconditionally. So, on his special day, what birthday present would you give your dad who has probably spent half of his life providing you with all your basic needs and more?
Finding the perfect birthday present for dad has never been easier. Everything But Flowers, Australia's gift giving experts, has selected the most awesome birthday present ideas for dads that they would undoubtedly melt their hearts. Regardless of his hobbies, interests, personality or tastes, we can assure you that there is something in our shelves for him.
What Kind of Birthday Present for Dad can I Buy from Everything But Flowers?
Everything But Flowers has a wide range of items for your dad's birthday present. You will find a variety of items - gourmet treats, exquisite wines, premium beers, barbecue needs, once in a lifetime experience gifts, and some really awesome books, fashionable accessories and novelty items.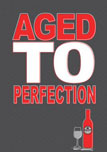 The most recommended gifts for men are our beer and BBQ items. This is not at all surprising, as no man could resist our exquisite range of beers from the top breweries in Australia. The beers we offer perfectly reflect what a dad is - tough looking on the outside but comforting and refreshing on the inside. On his birthday, why don't you give him something that he could enjoy by himself or share with his buddies like our Beer Connoisseur Set or the MicroBreweries of Australia Hamper? These beer hampers contain an awesome variety of delicious and refreshing beer. Of course, his beer experience would not be complete without snacks to go with it. No worries! Our Stackable Chip/Nut Bowls with Lid would keep several kinds of snacks like chips and nuts organised and just within his reach.
When you talk about beers, you can't help but also talk about barbecue. Most men enjoy making the perfect grilled meat, whether it's burger, sausages or steak. If your dad is a grilling enthusiast, our essential barbecue tools and cookbooks would be one of the best birthday present you can give him this year. Along with uniquely designed BBQ lighters, spatulas, basting and platter sets, you can also get him the Quality 18 Piece Barbecue Tool Set. It is the perfect companion for his grilling activities and your dad would certainly be the centre of attention during BBQ parties with friends and family.
Wallets and watches are also popular birthday present for dads. They may be getting older but that doesn't mean they can't be fashionable and dapper especially when it comes to the accessories they wear. Give your dad the Vintage Grey Watch OOZOO, a minimalistic black and grey watch that exudes classic elegance. This is something that he can wear to give a touch of sophistication to his casual clothes. He could also wear it with a more formal wear, like a suit, to add a certain edge to his overall look. This watch is available in different colours, so there's definitely something out there that would suit his tastes.
Along with this timelessly classic watch, you could also give him the Hugo Black Wallet by Buckle, which would also emphasise his class and sophistication with its high-class genuine leather materials. If your dad wears suits a lot, then you should browse our selection of cufflinks with different designs to find something that would fit his style and personality.
What Other Exciting Gifts for Dads Do you have in Store?
Material gifts may be practical and useful but these things eventually run out or wear out. Memories, however, will never fade. This is why instead of giving him something that could be wrapped in a box, why don't you give him experiences as gifts? Here at Everything But Flowers, we offer exciting and memorable experiences that you could give someone who yearns for adventure.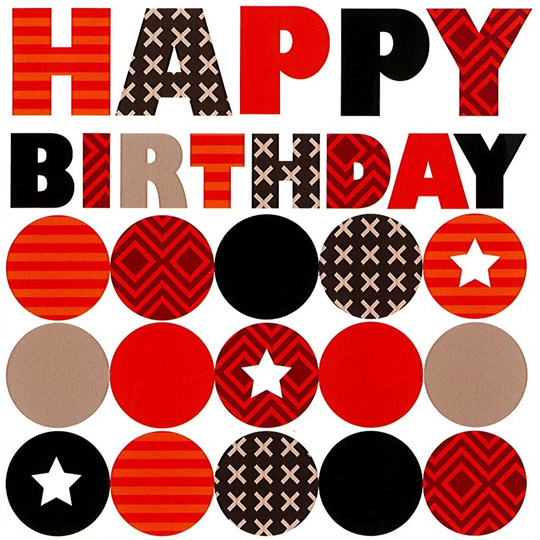 Every man has probably dreamed of driving his own Porsche, but getting him that car could be quite expensive. We have good news for you because with us, your dad can still drive a Porsche for a day without burning a hole through your pockets! With our Ultimate Porsche Sydney Region Full Day Tour he can sit behind the wheel of a Porsche for one full day as he drives past Sydney's most scenic areas. This package also includes morning tea, a sumptuous lunch, and an afternoon tea.
If motorcycles are more his cup of tea, then the Half Day Harley Tour from Brisbane is more appropriate for him. He would surely enjoy the breathtaking scenery and sights that the Gold Coast has to offer as he rides at the back of a Harley. A morning tea is included in this 5-hour motorcycle tour.
Learning, as they say, is a lifetime experience. If your dad is a foodie, then our cooking classes and food tasting experiences would be an ideal birthday present for him. The Techniques of Butchery Cooking Class For 1 would help improve his skills in the kitchen, while the Yarra Valley Cider & Ale Trail for 2 is a one of a kind tasting experience that he would never forget.
Another great experience gift for dads is the Farmers Lunch & Natural Hot Spring Bath For 2, which he could use to get that much needed rest and relaxation. A perfect way of showing him how much you love him.
These experiences are definitely one for the books. What's good about these gifts is that your dad could use it as a bonding activity with you, with his best chum, or your mum.
Why is Everything But Flowers the Best Place to Shop for a Birthday Present for Dad?
Here at Everything but Flowers, we offer shopping convenience at the tips of your fingertips. With all the gift items in our selection, you will surely find the perfect birthday present for your dad. We provide great gift services, such as an affordable premium gift wrapping service, as well as a free delivery service to anywhere in Australia if you buy something over $99. Our team of experienced and friendly gift experts will always be ready to assist you in choosing the perfect gift for your loved ones.
By shopping with Everything But Flowers, you would get high quality products at the most reasonable prices. Contact us today!