Best Birthday Gifts for Your Kids
Author: Nicole Adler Date Posted:31 May 2016
As a popular television would always say, kids can say the darnedest things. They can be quite frank and will tell you to your face what they feel or think about a certain subject without even thinking about how you would feel about it. This is why every time that their birthdays come up every year, we always feel this intense pressure to find the best birthday present we can give them. Fear no more, we have prepared a list of the best birthday presents that you can give your kid. The best part of it all is that it is available here at Everything But Flowers!
A Birthday Present that will take them to their Favourite Place
Kids love going to the beach and for many reasons. Things like swimming and building sandcastles are just some of the fun things that the young ones can do at the beach. Unfortunately, some parents can't take their kids to the beach all the time due to conflicts in schedule. But don't fret – you've got alternative options that will make them feel equally happy even though they are not at the sea.
The Sands Alive Starter Set is a great birthday present that can make them feel like they are near the splendid seawater. With this incredible toy, they can create a snowman, road, castle or anything their minds can imagine. Tools that are included in the set enable you to etch details. The best thing about it is that only sticks to itself which makes it very simple to clean up.

A Birthday Present that will enrich their Knowledge
Do you have a kid who is hungry for learning? Why not give them the Erupting Volcano Factory - Wild Science as a birthday present? With this wonderful gift created by Wild Science, your kid will learn about many bits information about volcanoes and pertinent details about volcanic activities. This creative kit enables your kid to study acidic and basic reactions occurring in a volcano with the use of activities that encourages them to form colourful flowing lava, boiling mineral springs, and colour-transforming pools. They will have a deep understanding of the different kinds of volcanic eruption. They will develop analytical skills needed in scientific research. It also has a magnificent volcanic island where you can perform the experiments.
A Birthday Present that will teach them about Life in an Entertaining Manner
Who doesn't love Adventure Time? We know for a fact that even adults love this awesome cartoon show. Most people would say that this show is over-the-top but knows its limits. The main characters always emphasise that they can't succeed on their own. They teach important values in life like friendship, being truthful, the importance of trust, perseverance, and succeeding over the evils of this world like pride, lies, and hatred.
The Adventure Time Collection of Awesomeness will satisfy your kid's yearning for this wonderful cartoon. These incredible chapter books are exciting and entertaining. It will entice even the pickiest reader. The modern pages and colourful illustrations will surely make this birthday present an instant hit to both young boys and girls.
A Birthday Present that will help them Sleep at Night
Most parents can relate when we say that there are some kids who have trouble sleeping at night. It's already bedtime, the sun has already set below the mountains to give way to a beautiful evening sky full of sparkling stars. However, your little bundle of joy is still so full of energy and it looks like he doesn't have any plans of going to sleep yet!
Despair no more, as your little Jedi now has a storybook that can lull them to a deep slumber. The Good Night Darth Vader Children`s Book was created by the New York Times bestseller writer Jeffrey Brown. This book is full of wit and charismatic illustrations. In this storybook, Darth Vader must pacify his boisterous twins, Luke and Lea, who does not want to go to bed either, just like your kid! This is surely a birthday present that will benefit you and your kid!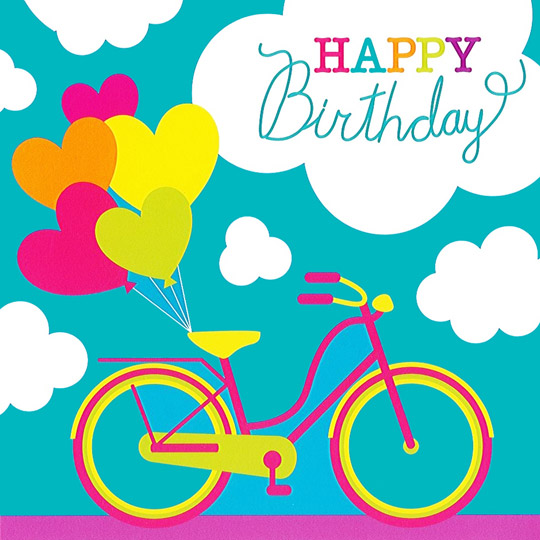 A Birthday Present that will widen their Imagination
Roald Dahl is one of the most popular authors of children's books all over the world. At present, he is touching the hearts and imaginations of kids through his books but through toys as well! The Roald Dahl Puppet Theatre enables your kid to relive their beloved childhood stories or put their imagination to good use by making new stories for their well-loved characters that Roald Dahl created. This birthday present includes sixty stick puppets from Dahl's most popular stories such as Matilda, Fantastic Mr. Fox and Charlie and the Chocolate Factory. The Puppet Theatre has a slot board wherein your kid can choose between 6 switchable backdrops depending on the story. Envelopes are also provided for storing the characters in each specific story.
A Birthday Present that will sharpen their Minds
What better way to make keep kids entertained and sharpen their minds but to give them a puzzle for a birthday present? Eeboo is one of the leading makers of toys for kids that are environment-friendly. They also make sure that the toys are colourful, entertaining and will be with your child for a very long time. The Natural Science 100 Piece Puzzle has a good-looking illustration that was inspired by the popular children's book made by the artist Melissa Sweet. It is made from mostly recycled material. The ink used to print is soy-based which makes it safe to use by your kids.
Make your Kid Happy on his Birthday with Everything But Flowers
Have you made up your mind on what birthday present you will get for your kid on his special day? Don't waste any time and do your shopping at Everything But Flowers. We have the best selection of birthday presents that you can give to your kid. We also offer our customers premium gift wrapping services to make your kid's birthday present look even more special and enticing to open. You can even choose to have it delivered to your home! Browse our online catalogue today.