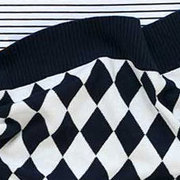 100% cotton, soft knitted bassinet baby blanket. Perfect to hang over the baby's bassinet ready for those chilly nights.
Marquise Knitted Blanket in Blue
Motherhood is one of the greatest wonders and mysteries of the human body. Giving birth to another human being is such a momentous occasion and that is why it is worth celebrating. If you know of someone who is about to give birth, has just given birth, or has a baby celebrating his or her first birthday, Everything But Flowers has just the perfect line-up of baby presents that will surely make the event more momentous.
Everything But Flowers recognises how special every birth of a child is to a family, which is why we have searched far and wide for the ideal collection of baby gifts, for both girls and boys, as well as for their lovely parents. These gifts have especially been researched and collated by our experienced gift experts.
Knitted Blankets as Baby Presents
Knitted blankets are among the bestselling baby presents at Everything But Flowers. Our collection of soft knitted baby blankets are made of pure quality, 100% cotton, ensuring both comfort and warmth to the babies it envelops. Here are some of the specific knitted baby blanket products that you can check out.
The Blue Knit Blanket & Sophie Hamper is a posh baby gift pack featuring the popular Sophie la Girafe and the fine Marquise knitted baby blanket, perfect for cuddling a baby boy. The Blue Knit Blanket & Sophie Hamper partners the two famous and high quality brands, which both have been known for their knowledge and expertise on babies.
First off is the all-natural teether Sophie la Girafe. Sophie la Girafe has actually been part of many French childhood memories, and for good reason. Apart from the cute and cuddly character, it has been created from 100% pure natural resin and made use of natural edible paint, which makes the teether all-natural and highly safe from toxins. The company knows how sensitive babies are so these Sophie la Girafes have also been especially handcrafted to ensure each product's high quality.
Second off this baby package is a popular baby brand in Australia, popularly known as Marquise. Established way back in 1932, Marquise has been making classic pieces of clothes and accessories for babies and kids. It is known for creating wonderful pieces made from pure and light fabrics that are durable and can withstand the test of time. Until the present day, Marquise has not failed the expectations of the public when it comes to creating only high quality baby products.
That's two big brands in one incredibly high-quality baby present! The Blue Knit Blanket & Sophie Hamper includes the Knitted Diamond Blue Bassinet Blanket which not only does the trick in keeping the baby comfy, but classy and elegant to look at as well.
If you like another option from Sophie la Girafe, another set from the baby presents collection to consider is the Teddy & Blanket Baby Boy Hamper. Instead of all-natural teether Sophie la Girafe, the baby you're giving this gift to can cuddle with Flossy the Teddy, a cute, fluffy, plush toy that can be any baby's friend for his whole childhood. Complementing Flossy the Teddy is Australian company Marquise, a known maker of classic pieces of baby clothes and accessories as mentioned.
The Teddy & Blanket Baby Boy Hamper includes a Marquise grow suit made of ultra-soft, pure cotton fabric that is perfectly gentle for any infant, adorned with the cute blue dotted design, ideal for the special baby boy you're giving it to. Complementing the gift pack is the groovy Diamond Print Knitted Bassinet Blanket in Blue, which will keep the baby cosy and stylish at the same time. Completing the package is a treat not just for the baby but for the lovely parents as well - some rose soap confetti. With its soothing aroma and skin smoothening properties, perfect for those moments the parents want to relax with an aromatic bath.
Gift hampers are perfect as baby presents especially when every item is not just of top quality, but perfectly useful as well. Shopping for baby presents online will be a breeze with Everything But Flowers' baby presents collection.
Why Knitted Blankets are Ideal as Baby Presents
Knitted blankets take the front seat with Everything But Flowers' collection of baby presents. There are different varieties to knitted blankets – from different materials, to different designs.
One thing is common though – they make great baby presents. When you do your online search, you'll be interested to find out that knitted blankets are actually among the top of the list when it comes to the ideal baby presents given. These baby blankets are highly appreciated perhaps because it is not just functional - meaning performing its duty of keeping babies warm and cosy - but it is emotional as well, as if the giver providing the shelter and warmth to the baby, which he will carry even as he grows older. These knitted blankets will be engraved in the baby's childhood memories, to which you, the giver, will also be a part of. If you want to be part of a great memory, give a knitted blanket that is both stylish and cosy, and you will surely be remembered.
Where You Can Get these Baby Presents and Other Gift Ideas
Babies are special which sometimes makes it doubly hard to think of special baby presents. It's a good thing that Everything But Flowers has already consulted with gift experts in rounding up the best possible array of gift packages for every baby occasion out there, may it be for birthdays, baptisms, or baby showers. From gift hampers, baby toys, baby clothes and blankets that are proudly organic, to nursery stuff, and everything cuddly gift that you can think of, you might as well find it here in Everything But Flowers.
Just browse our collection online, and to add to your shopping breeze. We also ship nationwide for free to homes and even hospitals. Now, there's no more excuse to giving a not well-thought-of gift. At Everything But Flowers, we make babies sleep peacefully and their parents smile lovingly.