Birthday gift ideas for your Wife
Author: Nicole Adler Date Posted:31 May 2016
If your wife's birthday is already coming up in a few days and you are clueless for gift ideas, always keep this in mind: it is the thought that counts. Buying a birthday present can be really confusing and frustrating. Have you ever experienced buying a birthday present that she already has? Chocolates, flowers, and romantic dinners may sound great, but this year, let's shift our birthday present choices on things that she can utilise for the whole year. We have prepared a list of some of the best birthday present ideas you can give her. Don't forget to look for a beautiful gift wrap to go with it!
A Birthday Present to Use during her Rest and Relaxation
Every woman wishes for a relaxing treat after a hard day at work. With the Marshmallow Diamond Bath Robe and Fragrance Gift Set, she will surely have her well-deserved rest and relaxation right at the comfort of your own home. The fragrance of white carnation and marshmallow blends well with heavenly floral scents such as jasmine, English Rose, and Calathea Flower. Additional components such as sugar, Vanilla, and snow musk were added to create a scent fit for royalty. The luxurious, rosy bath robe will make your wife feel she`s living the good life especially after taking a detoxifying warm bath.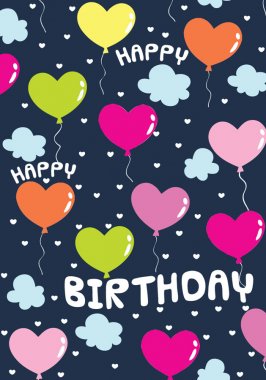 A Birthday Present that will give her New Skills.
If your wife likes to cook and live a healthy lifestyle, then Stephanie Alexander's Growing Signed Copy is a great birthday present for her. The book tackles 73 variations of fruit, herbs, and vegetables with comprehensive tips on gardening to help home gardeners create a palatable garden that will transform your menu every single day. This will introduce her to an equally interesting hobby aside from cooking which is gardening.
A Birthday Present that she will remember for a Long Time
Memories that will last for a very long time is the greatest birthday present that you can give your wife. Why not put some thrill into your relationship and go on an adventure with her? The Blue Mountains Abseiling and Rock Climbing Combo will surely be an experience that she will never forget. Expert instructors will teach you the skills and techniques needed to perform abseiling and rock climbing. Don't worry, they will make sure that you'll start with the easy drops before moving on to the higher ones. After this, you will be sharing a delicious picnic lunch to pack in energy to tackle on the activities scheduled for the afternoon.
A Birthday Present that will make her Feel Pampered
Our wives are one of the most special people in our lives. We should be able to make her feel our love and care most especially on their special day. What better way to make her feel pampered than with the Pretty in Pink Pamper Hamper. Her eyes will surely widen with delight as she goes through the contents of this hamper:
A sumptuous gourmet treat that will tickle her taste buds which includes Willie's Cacao El Blanco Venezuelan Pure White Chocolate, Maison Fossier French Almond Macarons, Maison Fossier French Palmier Pastries Maison Fossier French Raspberry Macarons and Maison Fossier French Biscuit Roses, just to name a few.
The evening will be more romantic with a bottle of 750 mL Brown Brother's Victorian Crouchen Riesling Rose with sophisticated watermelon and strawberry appeal.
Make sure that she will become even more radiant for the days ahead with the MOR Cosmetics Honey Nectar Bliss Soap and Hand Cream Set and the MOR Cosmetics Blood Orange Body Butter.
All of these are packaged in a sophisticated keepsake box, finished with a luxurious black ribbon. Gorgeous isn't it?
A Birthday Present that she can use Every Day
They say that a bag reflects the personality of a woman who carries it. A bag is also important because it contains all the things that a woman will need for the whole day. For the lady who has personality that screams of energy and confidence, Australian designers Lou Kendall and Heidi Bailey have designed the perfect bag for them. The Louenhide Baby Chicago Handbag is a gorgeous item that will definitely be an eye-turner all year long because of its chic style and gorgeous colour. It can match any of your wife's outfits for the day.
The bag contains a magnetic clip and internal zip closure. It is very handy because of its internal zip pocket and adjustable removable strap. This bag can be used for both work and play. It measures 30 cm in width, 24 cm in height, and 16 cm in depth which provides a lot of room to keep her valuables safe and sound.

A Birthday Present that lets her know what you think of her
Guys usually have a hard time trying to convey to their wives what they really feel or think of them. Giving gifts is usually the easy way to do so. If you want a fun and witty way to tell her that she rules your whole world and universe, why not give her the Queen of Effin' Everything Apron? No birthday present has ever expressed how great she is this way right? This super adorable apron is made out of 100% cotton with a quirky print that is entirely washable by machine. This gorgeous apron has the following measurements: 78cm in length and 70cm in width. She will surely enjoy cooking feeling like a queen every single day!
Make her Feel your Love with Everything But Flowers
Are you already pumped up and inspired to start shopping for a birthday present for your wife? Don't look any further and do your shopping at Everything But Flowers. We have the best choices for a birthday present that you can give to your wife. We also offer premium gift wrapping services to make your surprise birthday present look even more gorgeous and special. Go ahead and browse your catalogue today to get the best choices for your lovely better half.