Does Everything But Flowers offer gift wrapping services and birthday cards for birthday gifts?
Author: Nicole Adler Date Posted:31 May 2016
Giving gifts has been a long-standing tradition in our society. This offering of gifts to someone of importance even dates back to the ancient times during special rituals or to commemorate a person's birth. However, gift giving is more than just a tradition that has been handed down from one generation to another. Nowadays, it has become an art that allows us to express our love and appreciation for the person we are giving it to. Whether it's a holiday gift or a birthday present, the whole process of giving a gift requires certain skills. It starts with finding the right gift based on how well you know your loved one, then topping it off with a sleek gift wrapping and ribbons. Add a heartfelt note to your gift and the recipient would not help but be overwhelmed with your love and thoughtfulness.
The most fun part of this whole process is actually that feeling of anticipation and excitement as the receiver curiously opens up their birthday present and that look of surprise and gratitude the moment the gift inside is revealed. Needless to say, all that fun would be gone if gifts were not wrapped. A birthday present would be less special without that personalised note. Without these things, the recipient would feel like the giver does not value him or her enough to make an effort in the gift.
Here at Everything But Flowers, we understand that passionately wrapping up your gifts is just as important as the gift itself. This is why we provide you with premium gift-wrapping services and customisable birthday cards to make our awesome gift items even more special.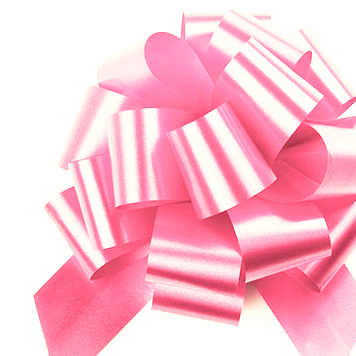 Why are Gift Wrapping and Personalised Birthday Cards Important?
Why do people have to make an effort in wrapping the gift when the recipient would just tear the wrapper apart anyway?
One of the most obvious significance of wrapping gifts is concealment, keeping the element of surprise. For the recipient, knowing that he or she is getting something without knowing what it is exactly could be quite intriguing and exciting. Even you, the giver, wouldn't be able to wait to see your loved one's reaction when they finally see your gift.
Aside from keeping the gift a secret, we also wrap gifts for presentation purposes. Even if you give somebody something cheap or trivial, spending money and some thought on the wrapping and presentation would still impress the recipient. With the right gift presentation through our luxurious gift wrappers, whatever your gift is, it would look too good to open and your loved one would want to show it off to her other guests.
Gift wrappers are also one way to celebrate and spread the celebratory spirit. For Christmas, wrappers with snowmen, mistletoes, and Christmas trees would enhance the festive vibe. For Valentine's Day, hearts and kisses would be more appropriate. For birthdays, balloons, confetti, and birthday related images would surely spread the celebratory ambience.
Most importantly, wrapping your gift before giving it to somebody adds a bit of personal touch, showing the person that you spent time and effort on that gift. To make the birthday present even more exceptional, add a birthday present gift card with a personally written message. Your loved one would definitely remember and treasure your gift.
What Birthday Present Cards Does Everything But Flowers Offer?
Every time you buy a gift from us, you can opt to add a standard gift card, free of charge! It has a lively and colourful design that would be suitable for your birthday present, Christmas gifts and other holiday gifts. You can write a personal message to express your feelings and thoughts to your loved one.
If you prefer a full sized birthday card, you can upgrade yours for an affordable fee. Our birthday cards would suit any recipient's taste. We have colourful animal or monster-themed cards that would be perfect for a baby or kid's birthday gift. The black and gold cards would fit any of our men's birthday present. For women of all ages, our floating balloon hearts and floral designed cards would add a touch of femininity to your gifts for her.
Luxurious Gift Wrapper and Ribbons from Everything But Flowers
After choosing the perfect birthday present for your loved one, you can have it wrapped in deluxe wrapper with embossed design and a ribbon colour of your choice. Everything But Flowers offers 6 different colours for the ribbon that would suit anyone's taste, making your birthday present extra special.
The Navy Blue ribbon would be appropriate for gifts for him such as Rugby Bottle Opener by BottlePop and BBQ Branding Iron. This colour symbolises power, intelligence, importance, confidence, masculinity, and success, which perfectly describes your dad, husband, or your male boss.
Choose the Vibrant Red ribbon for someone whom you are intimate with, like a lover, because this colour exudes passion and love. It also excites emotion and promotes ambition, confidence, and determination. It is ideal for 18th birthdays to give the recipient more energy to face a new chapter of his or her life.
The calming Royal Purple ribbons exude creativity, luxury, extravagance, wisdom, and independence. Gifts for your mum, grandmother, or wife, such as the Stephanie Alexander's 'Growing' Signed Copy or our Milieu Vanilla Wild Peach Diffuser would look dashing when topped off with this colour.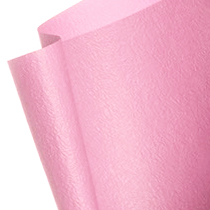 For baby boys and girls, the popular choices are the Baby Blue and Bright Pink ribbons. These colours embody softness, affection and purity - a perfect way to wrap up our gifts for babies such as Bath Squirts Toys - Jungle Theme and The Very Hungry Caterpillar's Buggy Book. Lastly, for the energetic young adults and teens, the Canary Yellow ribbon that symbolises energy and cheerfulness could be the best finishing touches for most of our novelty gifts and drinking games such as the Drinkopoly Drinking Game and the Beer Pong.
No matter what gift you bought, Everything But Flowers will surely provide you with a luxurious wrapper topped with the ribbon of your choice.
How Do I Purchase of the Premium Gift Wrapping Services and Awesome Birthday Cards?
After browsing Everything But Flowers' website, simply choose the item that you want to buy and place an order. Upon checkout, you will be prompted with the options for gift-wrapping and gift cards. Select the free gift card or upgrade it to one of our full-sized birthday cards to make your birthday present more personal and extra special. Surely, the important person in your life would treasure your gift for a long time.
If you have enquiries regarding our services, please contact one of our customer service representatives.