What Are the Best Father's Day Presents?
Author: Nicole Adler Date Posted:14 December 2017
Is Father's Day coming up, but have you not found the perfect present for dad just yet? No need to worry, because Everything but Flowers is here to help! Below, you will find an overview of the best presents for Father's Day. So, check out our overview of best presents for Father's Day below, and uncover some additional tips on how to make Father's Day even more memorable this year!
How to Celebrate Father's Day in Australia?
Father's Day in Australia is meant to celebrate and honour all dads; this could be done by giving him presents for Father's Day, but also by throwing him a party inviting the entire family. There are so many possibilities that could provide your father with an unforgettable day.
Of course, it is tradition that you do give your dad some presents for Father's Day, which is where our list of best presents in Australia proves useful. Read on to discover which presents in Australia you could consider for your dad this Father's Day.

What Are the Best Presents for Father's Day in Australia?
There are many popular Father's Day presents in Australia, but we picked out some of our own personal favourites. Of course, if you need more inspiration for Father's Day presents in Australia aside from this overview, be sure to check out our Father's Day catalogue too, since this catalogue is filled with the best presents in Australia for your dad!
Food Hamper
Dads love to eat some good gourmet foods, especially if those gourmet foods align with their own personal preferences. Therefore, our first suggestion is one of the food hampers you can find at Everything but Flowers. Of course, you must match your dad's preferences with the foods inside the hamper!
Gadgets
There is no man that does not like to tinker with a new gadget, so one of the gadgets from Everything but Flowers could also be a fun idea for Father's Day. In our collection, you can find many useful gadgets as well as some novelty ones; this includes the new Stormtrooper Mini Bluetooth Speaker.
Barbecue Tools
Is your dad more of a barbecue lover? If so, you might delight him more with a set of new barbecue tools on Father's Day. At Everything but Flowers, you can find the most elaborate barbecue tool sets, but also some novelty options your dad might like!
Novelty Books
A good novelty book should certainly be on your shortlist. Even though this is a gift that has been used for years, it is certainly an option that will be treasured by your dad, and called upon frequently during those family gatherings. Need some inspiration? Check out the exquisite range of novelty books from our Father's Day range.
What Are Some Useful Presents for Father's Day in Australia?
Since many dads prefer something functional, a useful present for Father's Day is certainly one of our recommendations. Of course, finding that one functional present is a lot harder than you might think. So, here are some of our suggestions from the Everything but Flowers collection to help you out!
Slider Mini Burger Press
If your dad loves his barbecues, or simply likes to spend time in the kitchen, our Slider Mini Burger Press might be a great gift for him. With one of these burger presses, you dad can make the perfect little burgers for his sliders, so we are sure he will love it!
Maverick Barbecue Tool Set
Since many dads are responsible for the barbecue when it comes to family gatherings, you might want to get your dad one of our extensive barbecue tool sets. One of our most elaborate ones is the Maverick Barbecue Tool Set, which contains eighteen barbecue essentials your dad can use!
Infusion Smoker & Wood Chip Set
Does your dad like his smoky flavours, but isn't he that great in the kitchen? Get him one of our Infusion Smoker & Wood Chip Sets, enabling him to add a smoky flavour to almost any dish!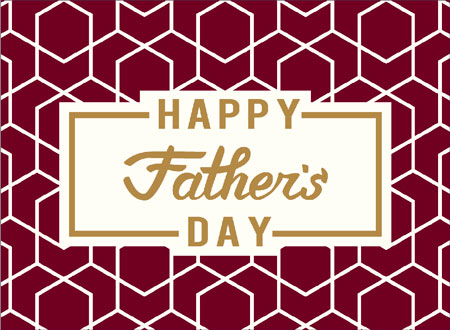 How to Make a Memorable Father's Day in Australia?
Want to make Father's Day more memorable this year? Be sure to use one of our ideas below to make your dad's special day the most memorable one yet!
Organise a Barbecue
Every dad loves a good barbecue, so a surprise barbecue gathering on Father's Day will certainly be appreciated. We also suggest getting someone to man the barbecue, so your dad can enjoy his day without all the stress of cooking the perfect patties!
Create a Personal Photobook
After acquiring one of the photobooks at Everything but Flowers, you can create a personal photobook for your dad, which contains beautiful pictures of you and him. By doing this, you share some unforgettable memories with your dad, and ensure he has something to cherish for the rest of his life.
Show Your Dad Your Appreciation
Many people forget that dads need to hear you appreciate them sometimes. Fortunately, this is an easy thing to do and it does not have to cost you anything. Write your dad a personal letter if he isn't the most emotional person, or give him a speech of Father's Day that will stick with him forever.

Another wonderful idea for dads is creating a home video. Record some statements from the closest people in your dad's life, and make sure he feels appreciated forever by giving him a copy!
What Are Some Funny Father's Day Australia Presents?
At Everything but Flowers, customers can find some funny presents too. If your dad is a real joker, you could consider some of our novelty gifts and books. There are countless options in our catalogue, so be sure to check out all of them before deciding!
Do you need some help finding the right gift for your dad? Or do you have a question about any of our Father's Day gifts? Feel free to contact the Everything but Flowers team with your query and we will be more than happy to assist.