Christmas Gifts To Remember!
Author: Nicole Adler Date Posted:24 July 2016
It is often said that our custom of giving gifts at Christmas is based on the gifts that the three wise men gave Jesus, shortly after his birth: Gold, Frankincense and Myrrh, while others will say that it is in honour of God, "who loved the world so much he gave his only son". Some people believe that the custom dates back even further, to Pagan festivals held in the middle of winter, when people would mark the cold, dark midwinter period with a week-long festival where they drank to excess and gave one another gifts. Regardless of which of these theories you subscribe to, we can't get away that the giving and receiving of Christmas Presents is now well and truly one of the cornerstones of any modern Christmas celebration.
For many people, it is not the amount of money that has been spent on Christmas Presents that is important, but the thought that has gone into choosing the presents. A well-chosen gift that makes the recipient's eyes light up when they open it is hard to beat, and it does not matter if that Christmas Present cost just a few dollars or whether it was the most expensive item in the shop. If your Christmas Presents reflect the fact that you have thought about the people you are buying them for, this will be much more appreciated than if you went out and bought everyone a gift voucher! This is very much the philosophy of the team at Everything But Flowers, and is the reason behind the large range of Christmas Presents available – allowing you to find something for everyone you care about, to suit their taste and your budget. By the way, if you get really stuck, don't despair; Everything But Flowers also stock gift vouchers, just in case!
We all want our Christmas Presents to be well-received, but also remembered. This is why we look to buy something original, something especially suited to the person in question, something we know they will treasure, whether it is just for a short time, like a type of food or drink we know they love, or something they can keep or use for a period of time. Anything except the kind of Christmas Presents that are opened and then put on the back shelf of the cupboard, never to see the light of day again until they go to the charitable jumble sale……
At Everything But Flowers, you don't have to worry about Christmas Presents like that! Gifts for men, women and children of all ages, gifts for colleagues at the office, nice neighbours or corporate gifts, you'll find everything here. Surprise some of your "Foodie" relatives with a gorgeous Red Wine & Nibbles Hamper, filled with wine, olives, nuts, crackers and dips. Or delight a child in your family with the amazing Big Book of Things to Find & Colour Book. Suitable for children aged 4 and up, it will offer hours of fun with things to search for, colour in and solve. Want to add some colouring pencils or crayons to the book? Everything But Flowers can help you with those too.
Sometimes, it can be hard to think what to buy a loved one; many of us already own so much that it becomes difficult to find yet another useful or inspiring Christmas Present. When you are in that position and struggle to find the right gift, consider giving an "Experience" from Everything But Flowers. An event they will enjoy, and be able to look back on afterwards. Who knows, it may even become the start of a new hobby or sport. Active members of the family might love Paintballing or Surfing, while those who want to take it a bit easier might like the great views provided by a Helicopter ride. Food lovers can choose from Cooking classes or Chocolate walking tours, and for lovers of the amber nectar, a Cider and Ale Trail sounds like just the thing they'd enjoy.
At Everything But Flowers, there are so many Christmas Presents to choose from, that the hardest thing will be to make a choice! So why not save yourself hours of walking around shops, with all the added problems of parking, carrying bags, sore feet, wrapping and posting, and instead get a nice mug of tea or coffee, or a cool drink, and let your fingers do the walking! Don't forget that Christmas Presents bought from Everything But Flowers can be sent Australia-wide, and that gift wrapping options and extras such as coloured ribbon and cards are available to complement your gifts.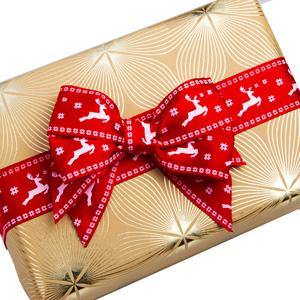 Take the pressure off and get started early this year, and you'll easily find those special Christmas Presents that will be treasured by family and friends at Everything But Flowers. If you are looking for small novelty gifts, ideal for Secret Santa at school, in the office or sports club, or need corporate gifts for important clients or the big boss at work, or want to surprise members of your family, you'll find everything in one handy website, with clear photographs, descriptions and even grouped in handy categories to help narrow the search. And when you come across something that you'd really like to receive and open on Christmas day, don't forget to give Santa a helping hand: use the share buttons on each product page to let Santa's helper know what you like!
Now buying your Christmas Presents has become so much easier, with the help of Everything But Flowers, you will have no excuse not to make your own Christmas Cake or Pudding this year, and who knows, you may even get all those Christmas Cards sent on time. Merry Christmas to all.