Top Christmas gifts for teenagers
Author: Nicole Adler Date Posted:30 July 2016
Buying Christmas Presents is, in the main, easy. Buying great gifts that will be treasured by the people who receive them, is already getting a bit harder. Buying gifts for teenagers, whether at Christmas time, or for birthdays or other occasions, can be extremely hard. Not only do teenager's personalities often change dramatically during this particular period of their lives, they are also very conscious of what their contemporaries think is "cool" (to use an old-fashioned word), and have very definite ideas about what they like and dislike. So it is not surprising that it can be a bit of a minefield when it comes to selecting Christmas Presents for teens and young adults, as yesterday's winner can be tomorrow's disaster!
The team at Everything But Flowers have worked their magic and have come up with some great gift ideas for teens and pre-teens. This is definitely a great help to parents, grand-parents, aunts and uncles who are looking for an inspired Christmas Gift for these young family members. Here are our top five favourite teenage Christmas Present selections to give you some ideas!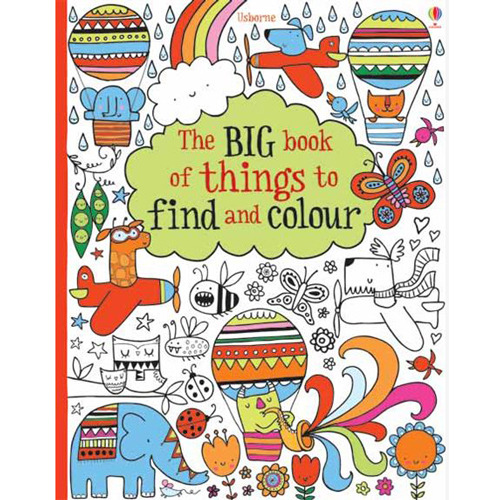 Shakespeare Insult Generator Book This would be an ideal Christmas Present for any young literary enthusiasts, budding actors and witty wordsmiths, as the fun flip book allows your teenager to formulate a better class of insult and expand their vocabulary in one fell swoop! Expect to be called a flap-eared costermonger or a rump-fed horn beast, once they pick up some of the bard's great literary inventions. It is a real eye-opener to see how many words have stood the test of time and are still being used now, exactly 400 years after his death, as well as to discover words that have not seen the light of day for decades. Great fun and educational at the same time.
Punching Bag laundry bag If your teenager thinks that the floor is the wardrobe, or the washing basket, put them right with this great laundry bag that can double up as an exercise gadget. Hang it in a convenient place, and when it has some dirty laundry in it, they can also throw a few punches and work off some excess energy! Don't worry, the Punching Bag laundry bag can take it. At 100 x 30 cm, this laundry bag can take quite a few dirty outfits and who knows, it may even inspire your teenager to start putting their dirty laundry away from now on.
Love Who You Are Inspiring Hardcover Book Sensitive teenage girls will enjoy this beautiful book, filled with inspiring words and meaningful statements, by author M.H. Clark. A screen-printed cover and bright Wibalin binding enclose pages of charming illustrations and messages of encouragement. Begin by loving yourself. Love the tomorrows you're heading into. Love that you will end up doing more than you can imagine. A perfect Christmas Present for preteens, teens, and wonderful young women.
Incognito Retro IPad Case Retro rules! for this great Christmas Presents for teenagers. It will protect their precious IPad, and at the same time disguise it as an old-fashioned note book, down to the little elastic band to keep the book shut! Flip the Incognito Retro IPad Case open, and it will act as a support to keep the tablet upright for ease of viewing. Not only for IPads, this cover is suitable for all tablets sized between 16.5cm x 22cm x 0.5cm (minimum size) to a maximum size of 19cm x 24.5cm x 1.4cm, and with a crisp retro looking design, it will be equally suitable for both boys and girls.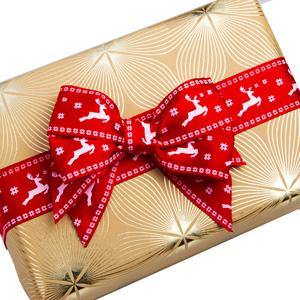 Private Surf Lesson on Bondi Beach Treat a teenager to a memorable day on the iconic Bondi Beach, where they can enjoy a tailor-made private 1-hour surf lesson. Nothing says surfing like Bondi Beach; which is why this is one of our bestselling surf experiences at Everything But Flowers. Everything is included so they can enjoy a relaxing experience on the waves at one of Australia's most iconic surfing locations, with a private instructor who can tailor the lesson to the needs of the recipient, whether they are a complete novice or just want to brush up their skills and technique. Lessons last for 1 hour and include everything needed for a great time in the surf, including wetsuit, surfboard, rash vests, sunblock, change rooms, outdoor shower and security for personal items during the lesson if needed.
Don't forget that teenagers are after all just big kids. Even though they may not admit it when they are around their friends, they often still enjoy the things they enjoyed just a year or two ago as children, so whether their hobbies then involved music, art, reading, cooking or other pastimes, you'll be able to put a smile on their faces with something that reflects their interest, even if they don't often admit to liking these things any more.
Everything But Flowers has gifts that fit all these categories, so you should be able to find the perfect Christmas Presents for the teenagers in your life without too much of a problem. Pre-teens, younger children, toddler and even babies are also thought of, so you can find the right Christmas Presents here for all children in the family, regardless of age.
Also remember to check out the Novelty gift range for some fun and inexpensive stocking fillers that will be enjoyed by teenagers and other members of your family, as well as being ideal for work colleagues or Secret Santa occasions. With deliveries Australia-wide, you'll be able to send Christmas Presents across the whole continent and make your life a lot easier if you have relatives or other loved ones who live far away.