Christmas Gifts ideas for the sporting fanatic!
Author: Nicole Adler Date Posted:30 July 2016
Do you have a sporting fanatic in your family or circle of friends? They come in various forms, such as the armchair sports fanatic, who watches all the sports from the comfort of the sofa, and can tell you exactly who scored the winning goal / try / run when their team last won in 1996. Then there is the leisure time sporting fanatic, who spends hours every weekend on the pitch, court or field, and stuffs the washing machine with dirty kit at every opportunity, or even the dedicated professional, who stops at nothing to achieve his or her goals and practices their sport to the exclusion of all else.
Whatever the level of dedication to the physical side of their favourite sport, you can bet that a Christmas Present that reflects their sporting passion will be gratefully received! Everything But Flowers has a great range of sporting gifts to suit all budgets, perfect for you to find some great Christmas Presents for your sporting fanatic.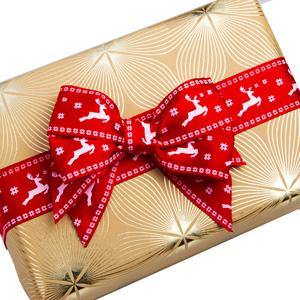 Score a try with this great Christmas Present for Rugby lovers: The Rugby Bottle Opener will make it easy for sports fans to watch the game and enjoy a cool beer at the same time; what could possibly be better? To add to the fun, this "talking" bottle opener also emits a classic rugby sound each time it is used. If Cricket's more to your sports fan's liking, don't worry, the bottle opener also comes in the shape of a traditional red cricket ball, with appropriate cricket sounds to match. Howzat!
More of an Australian Rules Football fan? Then they'll love this stylish addition to their wardrobe: these Footy Cufflinks are beautifully made with a shiny silver finish that will complement any outfit, and will allow your football fan to show the world where his interests lie! Golfers, Fishermen, Cyclists, and Weightlifters are not forgotten in this department either, and even Pool lovers have been thought of at Everything But Flowers, with some eight ball cufflinks.
Watersports fanatics will no doubt be delighted with this Steel Blue Diver Watch. Forget worries about getting water in this watch, it is guaranteed for up to 10 meters under water, and with its stylish design and vibrant blue colour, this great looking watch will be appreciated by anyone who likes to spend their time sailing, swimming or diving. A great Christmas Present for anyone who loves water sports, also available in black. For those who prefer their sports on dry land, Everything But Flowers also offers a stylish black sports watch from the same makers, OOZOO, complete with stopwatch functions, ideal for timing those runs and training sessions.
For proper daredevils, we recommend the ultimate Experience; a skydiving trip! Choose from various options and locations offered by Everything But Flowers, such as the amazing Sydney's North Coast Tandem Skydive, where adrenaline junkies can jump from 14,000 feet and free fall for 60 seconds at speeds of up to 220 km/hr, before the parachutes deploy and you can enjoy the stunning views. For people with no previous skydiving experience, don't fret! Skydiving experience is not required to enjoy this epic adventure. The jump, from paperwork to landing, will be monitored by trained professionals.
If this sounds like just a little too much adventure, and you prefer something that keeps your feet a little closer to the ground, but is still fun and energetic, why not opt for a Coogee Stand Up Paddle Board Lesson? Paddleboarding is the latest ocean craze, and for good reason. This sport is perfect for calmer waters, builds core body strength, offers a great workout in an amazing environment and is a fun and peaceful way to enjoy all the ocean has to offer. Just one word of warning; it isn't as easy as it looks, some come prepared for a dunking or two if you've not tried this before!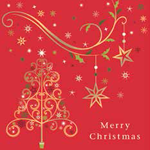 At Everything But Flowers, we have a great range of adventure gifts for sporting people, with activities such as rock climbing, surfing, paintballing, bushwalking, abseiling and swimming with sea lions, plus many more! As well as being a great way to try a new sport or activity, these experiences will also create lasting impressions and are a great way to enjoy the outdoor lifestyle. People in or around Sydney can even enjoy a Balmain Pub Walk Tour, although we will concede that this is stretching the "sports" concept a little...
Opinions may vary about whether fishing is a sport or a pastime, but it is enjoyed by many people and if you have a fisherman or woman in your life, why not make them smile with the Bait Cast Fishing Rod Butane Gas BBQ Lighter? Equally suited to lighting the BBQ as candles around the house, this fun novelty item even features a moving reel! With child-resistant safety feature.
These are just a few of the many great quality Christmas Presents from Everything But Flowers that may be enjoyed by sporting fanatics, and new products are being added daily, so you are bound to find something to delight your loved ones with this Christmas. Don't forget about the fact that Everything But Flowers can deliver Australia-wide, so save yourself time and get your gifts sent directly where they need to go! With the options of premium gift wrap, including cards for various occasions, you will be able to complement your gift to make a great impression, without even having to leave the house. Great news, unless you're trying to escape the football, golf or cricket on TV of course