Wanting to start your Christmas Shopping? Everything But Flowers has ideas for you
Author: Nicole Adler Date Posted:31 May 2016
The hardest thing about shopping for Christmas presents is the crowds you'd have to fit yourself into and potentially running stocks down and not getting anything at the end of the day. That's why they say that there's no better time to do your Christmas shopping than when it's months and months away. While Christmas discounts are great too, you actually risk being tempted to overspend. So, it's best to get the newer stocks than getting products that are old and have been in stock for months. But what exactly can you get as Christmas presents when it's not even Christmas yet?
Everything But Flowers has gathered some of its greatest products for you and has a wide range of what you can get for your children, your friends, your family, and even for yourself.
What Christmas Presents Can I Give?
There are a lot of things you can give to other people, but looking for a variety of things to choose from can be tricky when you're shopping for your friends and family. If you're having trouble deciding on what to get, here's a list of the things that you can buy for your early Christmas shopping.
· Books
These are great gifts for any age. There are regular books for kids like What Do You Do With An Idea Book and some colouring books like The Big Book of Things to Find & Colour Book which will certainly bring out the creativity in kids. But if you're planning to give a book to someone who's much older, there are books like The Humans of New York Book which can be a great conversation starter piece for their homes. The great thing about books is that they never go out of style. With proper care, these books can last for generations to come for others to enjoy.
· Board And Card Games
There are lots of bonding opportunities missed because many people can't seem to figure out what to do. Items such as board and card games eliminate that need to think and offer you instant fun. Some playing cards like the Kaleidoscope Playing Cards will help you with getting a few games started even when you're alone but board games like the Slips & Ladders Board Game can get your competitive spirits going. If that's not enough for you, you can also give fun Christmas presents like the Kaleidoscope Table Tennis Set to switch things up.
· Kitchen and Cooking Equipment
Everybody loves food but there are also a lot of people who love to cook those meals and experiment in the kitchen. If this sounds like someone you know, then you might want to consider giving them the Upright Chicken Roaster or the Stainless Steel Barbeque Sausage Roller for future barbeques out at the yard with people close to them. They'll not only appreciate it, but their loved ones will as well.
· Fashion Items
Clothes will always be a topic of conversation and make great Christmas presents; however, if you're not so keen on shirt sizes, you can always get gifts like the TARDIS Cufflinks or the Handkerchief Mauve Set By Buckle for men to help them look dapper and some Louenhide Coral Mischa Bags for the ladies to help them look even classier and elegant. Be a part of their everyday life by being part of their everyday accessories.
· Homeware Items
Some people like inviting friends over at their houses. This is why they like decorating using cool homeware items. More than being able to impress, these are also beautiful conversation pieces you can discuss while having dinner or a barbeque party. Things like the Frenchy Dog Ornament will certainly have them enquiring to you. So, if your friends throw parties a lot, homeware items will make wonderful Christmas presents.
· Drinking Accessories
Everybody loves to let loose once in a while and just hang out with friends and grab a drink with them. Whether it's wine or cocktails, there's a bunch of options you can choose from. You can either get some Georg Jensen Wine Stopper for the wine enthusiasts or some Cocktail Hour Shaker for a more intense gathering at home. These make great additions to any family who throws the occasional reunions.
· Novelty Items
If all else fails, you can always give out some items that are both useful and fun such as the Condiment Gun for great food fights or the World's Easiest Diet Kit for those just looking to lose some extra calories. Funny as they are, these items do serve a functional purpose and will be greatly appreciated by everyone.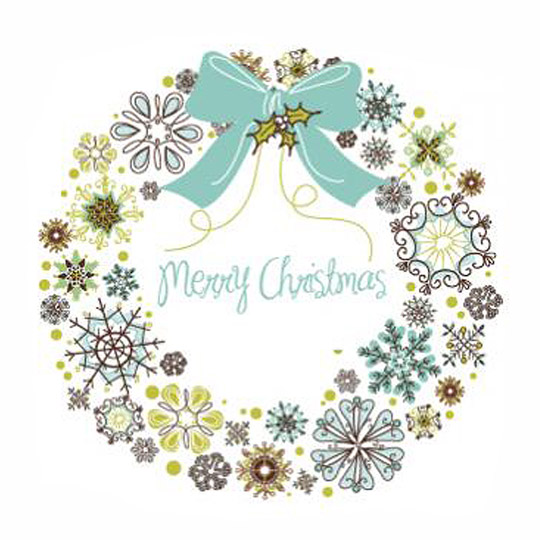 Wanting to Give More?
If you're the type of person who can't just give one thing, there are also lots of hampers that you can order like the Premium United Nations Beer Hamper which contains a set of beers and a few things you can munch on. If you're trying to give Christmas presents for couples who will be expecting their child to come out around Christmas time, you can opt for something more baby-friendly like the Ollie Owl New Baby Hamper that will surely help their parents after the baby is born. Hampers are great alternatives as Christmas presents because they provide a variety of things to choose from.
How Do I Get these Christmas Presents?
The most convenient way is to shop online at Everything But Flowers. With our user-friendly store, you now have the option to buy everything online and have them delivered right to your doorstep. You can just go through the website and simply click through categories to narrow down your search. Once you're satisfied with the contents of your cart, check out and then leave your address and billing information and we'll take care of the rest. You even have the option for free gift wrapping and attach a free gift card. All you'll need to do is to wait for your gifts to arrive. We can even send them directly to your friends and family! Make sure to shop soon to avoid the stress of Christmas rush. Happy shopping!