How to make sure you do not give an unwanted Christmas present
Author: Nicole Adler Date Posted:30 July 2016
We all have them, stuck at the back of the cupboard, in the garage, or under the bed in the spare room. Those well-meant but not-much-liked Christmas Presents, now just biding their time until the next big spring clean or the time when we are frantically looking for something to contribute to the local charity Fun Day! Getting these kinds of gifts is disappointing, and we all want to avoid being the person who gives unwanted Christmas Presents, but sometimes it can be hard to know just what to choose. For 2016, the team at Everything But Flowers have put their thinking caps on, and they have come up with the most extensive range of Christmas Presents yet, to suit all ages, all budgets, and all tastes!
It is now much easier and quicker to select Christmas Presents for your loved ones that they will really enjoy and appreciate, and even gifts for work colleagues or corporate clients are included, which means you'll be able to get all your Christmas Presents sorted in one easy go, without having to search through busy shops or carry your parcels back to the car! Simply make your selection at Everything But Flowers and you can have it all delivered to your door, or even have your gifts sent direct if you prefer. So what are you waiting for, start with your Christmas Presents list today.
Successful Christmas Gifts are not about the money; they are about the thought that goes into them. The right present can become a treasure, even if it has only cost a few dollars. It doesn't really matter if you love it or not; the main thing is to put yourself in the shoes of the person you are buying a Christmas Present for. Do they have hobbies? Like animals? Love food, sport, or comedy? What is their house like? Do they like antiques or is their interior contemporary? Are they stylish and fashionable, or more comfortable in an old pair of jeans and boots? Are they 8 months old or 80 years old? By doing this, you will have built up a profile of all the people you need to buy Christmas Presents for, and now the fun can begin……
If you have young children to buy Christmas Presents for, you'll be delighted with the range of choices at Everything But Flowers. Books, toys, adventure kits, dolls & teddies and educational gifts can all be found here. We particularly like this Paper Doll Set, with its sturdy cardboard figures and reusable sets of clothes and accessories, and play design set. Elodie and Naomi are an artist and a musician looking for someone to involve them in adventures and dressing up. Modern yet with a pleasing retro feel, this will be a Christmas Present that will provide hours of fun.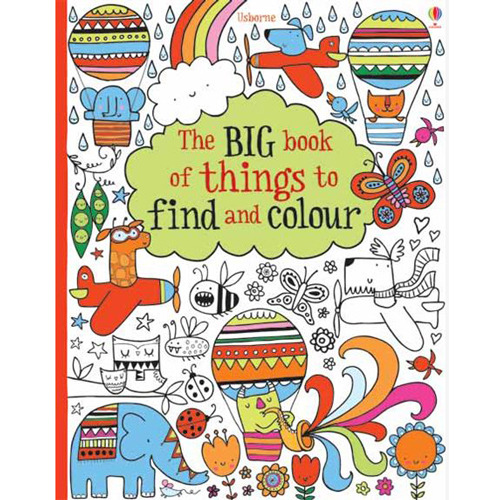 Want to stimulate their musical instincts? Then opt for this cute Monster Guitar, suitable for ages 3 and up. Specially scaled down to fit little hands, and depicting a colourful "monster", they'll soon be strumming and asking you to sign them up for Pop Idol! If you're worried that the noise may get too much, choose the DOIY Pillow Band Set. In the shape of two guitars and a microphone, these pillos will be great fun for aspiring rock stars, but just as good for a pillow fight.
With the recent baking craze that has swept the globe, probably all of us know someone who likes to turn their hand to making a cake or some other delicious treats. Dedicated bakers will tell you that you can never have too many kitchen gadgets, or recipe books, so choosing one of these from the huge selection at Everything But Flowers as a Christmas Present will prove to be a great success.
From Margaret Fulton's Baking Classics for the traditionalists, to the wonderful spoof Baking Bad recipe book, based on the hit TV series and full of "in" jokes, you 'll find something to their liking. Junior cooks will love the Christmas Cracker Baking Set with spatula, rolling pin and cookie cutters, all packaged in a Christmas cracker cardboard box. Soon the smell of freshly baked cookies will fill the kitchen!
While we're on the subject of baking and cooking, we know that tea towels may not be the first things that come to mind when looking for Christmas Presents, but when they are as pretty as these Vintage Italian Tea Towels, many a mum, aunt, neighbour or friend will be delighted to receive them! Made from 100% cotton with gorgeous, colourful designs, this set of three tea towels celebrates some of the things we all love about Italy; olives, tomatoes and wine.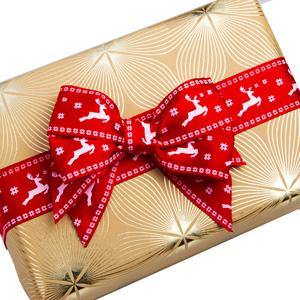 For people who like a "wee dram" as they say in Scotland, The Curious Bartender Book: An Odyssey of Malt, Bourbon & Rye Whiskies is bound to be an inspired choice. Full of interesting information about the different types of whisky and whiskey from more than 60 distilleries across the world, this will be a great Christmas Present, maybe even more so if complemented by the Glenmorangie Taster Pack, which features four 100 ml bottles of Glenmorangie's finest aged whisky including the gold-medal winning original, along with the 12 year aged 'The Lasanta', 'The Quinta Ruban' and 'The Nectar D'or'.
With so many great Christmas Presents to choose at Everything But Flowers, there will be no need to buy a gift that will not be welcomed with open arms by the recipient this Christmas, but if you still can't find something that you are sure will delight them, don't forget that Everything But Flowers also offers a range of gift vouchers from $50 - $500, which will allow your loved ones to choose something for themselves. Together with the great premium gift wrapping options and Australia-wide deliveries, you won't find it easier anywhere to but original Christmas Presents on-line.