Why online Christmas shopping is easier than going to a shopping centre
Author: Nicole Adler Date Posted:30 July 2016
Shopping for Christmas Presents used to be hard work, but luckily with the many on-line shopping options that are available today, it does not have to be quite so difficult anymore! After all, there really is no contest between driving into town, parking the car, trawling through the shops, carrying the parcels back to the car, going back home and unloading the shopping, or just sitting down with a nice mug of tea or coffee at a time of your choosing and selecting great quality, original gifts online, that will be delivered right to your door. Everything But Flowers can help you with this. Let us explain how:
Obviously, there are a few things that you need to keep in mind to get the best out of your on-line shopping experience. Security is important, so only use reputable sites that keep your personal information and financial details safe. Make sure you know who you are dealing with, so you have some comeback if your order does not arrive or is not as expected. And don't leave buying your Christmas Presents until the very last minutes, as some of the more popular items will have sold out! If you keep these things in mind, you will find that on-line shopping is as easy as can be. And you don't have to do it all in one marathon session either, just log on whenever you like and spend some time browsing for your favourite Christmas Presents at a time to suit you, even if that is the middle of the night, or lunchtime on a Sunday – we're always open.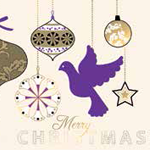 At Everything But Flowers, we use the latest technology to ensure that your details are safe and we offer a money back guarantee for any items that do not arrive or arrive faulty, as well as a 14-day refund or replace service for items that are damaged or faulty. All items are carefully checked before they leave us, to make sure you get exactly what you ordered. We want you to be pleased with your order, so we make sure each of our products is photographed, clearly priced and has as much product detail as possible to help you decide if this is the right gift for you. Like the look of something? At the bottom of the page are some selections of other items that you might like too!
To help you choose from the large selection of gifts on offer here at Everything But Flowers, we have divided the website into helpful sections, allowing you to browse for gifts chosen for men, women, or children of varying ages, as well as for special occasions throughout the year as well as occasions personal to you such as anniversaries and christenings. If you prefer, you can even select by price, and there are separate sections for novelty items or – in the case of Christmas Presents – our special Kris Kringle range. Corporate gifts including special "Experiences" and gorgeous hampers are not forgotten either. Just add the items you have chosen to your virtual shopping basket and let us do all the hard work!
To add to your on-line Christmas shopping experience, Everything But Flowers offers deliveries Australia-wide, at a flat rate, and free delivery for items over $99.00. This means you will be able to have Christmas Presents sent direct to friends and family anywhere in Australia if you prefer. Our Deliveries page clearly states how long we expect our deliveries to take, so you can make sure that your Christmas Presents arrive in good time at your chosen address. Our special Premium Gift Wrap option offers wrapping and ribbons in a choice of colours, as well as a selection of gift cards to choose from, to complement your gift. If you still can't find the perfect gift or have someone in your family or circle of friends who is very hard to shop for, you will find the Gift Vouchers in various amounts ranging from $50 to $500 a great solution, as it will enable the recipients to choose something exactly to their liking. Job done!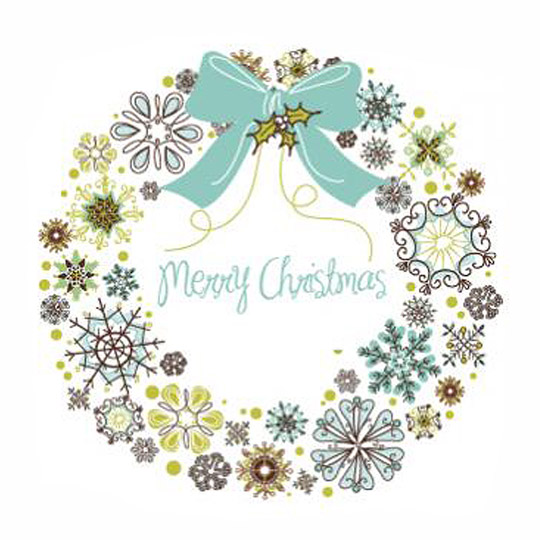 With hundreds of gifts ranging from just a few dollars to no-expense spared, we feel sure that you will be able to find Christmas Presents for all your family and friends at Everything But Flowers, as we have gifts to suit all ages, tastes, and budgets. It doesn't matter what you are looking for: homewares, books, toys, gadgets, decorative items, hampers in all sizes and shapes, keepsakes, corporate gifts, presents for pets, you will find them all here. In fact, as the name suggests – Everything But Flowers! Sign up for our newsletter and be the first to hear about new products, offers and even win the chance to get the value of your first order back as a prize.
So save yourself the trouble of going to a shopping centre this year, and treat yourself to the quick and easy on-line shopping experience that is Everything But Flowers. You'll save yourself time, petrol money and sore feet, and find all your Christmas Presents delivered to your door without having to leave the comfort of your sofa or armchair. Have you forgotten someone? No problem, just log back in and buy some more gifts, or plan ahead by buying a few extra items to have at home that can be wrapped up for unexpected guests. We guarantee that once you start buying from Everything But Flowers, you'll be back for more on other occasions throughout the year. What could be better? Admit it, it's nearly as good as Santa coming round himself with a big sack of presents over his shoulder……