Why are homewares are some of the most popular Christmas Gifts?
Author: Nicole Adler Date Posted:31 May 2016
Have you been constantly receiving homewares as Christmas presents? Or do you catch yourself putting them on your own holiday shopping list? Homewares have been flying off the shelves especially around Christmas time, and have become quite popular as gifts. Homewares are great as Christmas presents for a number of reasons. One is that there are so many to choose from, and you can certainly find one that fits whatever the recipient of your present wants. Another would be bringing joy to someone by giving them an item that can be useful around the house. These, and many other reasons, are why homewares should be given as gifts to your friends and loved ones.
Choose from a Range of Selections and Prices
There are so many different kinds of homewares to choose from. Whatever your needs may be, and for whichever part of the house, Everything But Flowers can offer a wide selection of choices. Whether it be in search of kitchen and dining wares, bedroom essentials, living room decorations, or other homewares, there is definitely something that fits your needs.
You may purchase as Christmas presents anything that serves a function to any aspect of the home. You may choose the White Stackable Basket as extra storage space for the bedroom. Or maybe you can take one of our best sellers, the Anna Gare Retro Jar Tumblers, and be able to serve drinks in style. Homewares also come in a variety of prices. So, no matter what your budget for Christmas presents may be, you will surely find something that can be given as a gift. If you are in search of affordable living room decoration, for example, there are many stylish options like the Cream and Gold Round Photo Frame. On the other hand, if you are willing to splurge a little bit, there are also decorations that are on the more expensive side like the 14cm Honey Bud Vase By Waterford Crystal.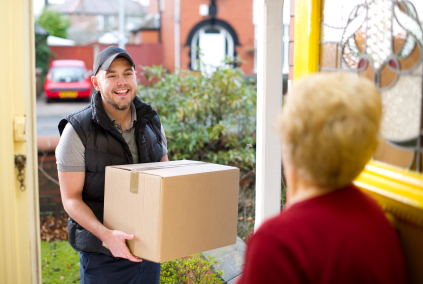 Stylish Decorations for the Home
Homewares are great as Christmas presents because you can become part of giving life to someone's home. Homewares can serve as accessories for a house, and give it character and style. Especially if your friend or loved one's house follows some sort of motif, it will be easier to distinguish what their tastes are, and be able to find homeware decorations that will be greatly appreciated. Not only that, but preferences in design may also reflect a person's personality, and may be a big part of their lives. You can give pieces of art like paintings and sculptures to give more charm to a home. Perhaps something like the Alex Pineapple Sculpture can be given as a gift, and be a quirky and eye-catching addition to any room. If you have no idea what to get, what's on trend nowadays is a more simplistic and contemporary look. That being so, you can get the Hellen Handmade Vase or the Aspects Wall Clock, which have neutral colours and modern designs.
Functional and Useful Christmas Presents
Not only should homewares be stylish and decorative; they must also be useful and functional too. Functional homeware as Christmas presents will certainly be appreciated by whoever you are going to give them to. It will be wonderful to be given a gift that will actually be put to good use, instead of rotting away in some storage closet. You may even look into what your loved one really needs inside their home, and give them something they would probably buy themselves. This way, not only will your gift be truly valued, but your recipient will also be grateful that they no longer have to purchase that item. If your loved one needs top quality containers for different kinds of foods, you may get them these Glass Clip Top Canisters. An option for dining ware would be the Samba Serving Plate with Wooden Paddle. This not only has a unique and stunning design, but can be used for serving food.
Offer a New and Exciting Experience
Most homewares serve a purpose and are used around the home. But they can also become a new and amazing experience for an individual, as well as the whole household. If you want your loved one to pick up a new trade, you can get them this Pasta Maker Set. Have the recipient of your gift get into a new hobby of making their own pasta from scratch. This may be an uncommon yet interesting and unique activity.
You may also opt to get the Electric Personal Blender, and help your loved one start getting into a more active lifestyle by drinking healthy juices and smoothies. These will be great as Christmas presents because they are not simply just household appliances, they also give you a chance to have some fun and experience something new. These homewares may also play a part in influencing your daily activities, and may be a way for the whole family to bond together.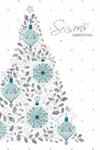 Christmas Presents that Reflect your Loved One's Personality and Interests
Homewares are not just simple decorations, items, or appliances that are found within a home. They are also a reflection of the homeowner's life. If you want to give a homeware gift that'll truly be appreciated and have an impact on the person you are giving it to, you must cater to his or her personality and interests. To live in a home that you can proudly call you own may also be helped built by the things that surround you that truly display who you are. Giving the appropriate Christmas presents to your loved ones that guide in achieving these sentiments will definitely be treasured and held dearly.
For a person who loves to cook, for example, a gift like the Bamboo Chopping Board Set is not just a kitchen tool. It also helps in further progressing the person's love and skill for the culinary arts. For the workaholic who likes keeping everything neat and organised, the ARTEX The Designer Desk Mat will keep one's workspace clutter free, and get them in the mood to pursue whatever they are working on.