What are some hardtofind Christmas Gifts Ideas at Everything But Flowers
Author: Nicole Adler Date Posted:31 May 2016
Our favourite season for the year is just around the corner: Christmas! You always look forward to this time of the year because you love hunting for Christmas presents that you can give to your loved ones. This task should be really easy because a lot of items on sale are available at the stores. However, you are not like any other shoppers who will just grab any Christmas presents that your eyes land upon. You prefer Christmas presents that are unique and won't be found in every store in Australia. You are in great luck as Everything But Flowers has a wide collection of items that are hard to find in any store. Here are some of the gift ideas that your loved ones will surely appreciate.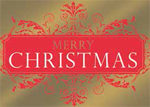 Christmas Presents for Him
Delve away from the usual t-shirts and caps that we usually give to the special guys in our lives. Check the items below:
Punderdome Card Game
We know that men love spending some of their nights drinking and having fun with their buddies. Sharing stories over a tall mug of cold beer will definitely make a night worth remembering. Why not double the fun with an engaging game like the Punderdome Card Game? This Christmas gift can definitely be used with family and friends. With the use of 200 double-sided beautifully printed and colourful cards, players of the game are prompted to make the world's most terrible and funniest puns. A room brimming with interesting stories will be transformed into a hilarious gathering. Punderdome guarantees you long hours of fun for three or more players. It also contains mystery envelopes and pads for you to scribble notes during the game.
Urban Rituelle Shave Set
A man can never complete his ritual in the morning without getting a nice shave. Don't you just love caressing his smooth face after shaving? Help him maintain his young and fresh-looking skin with the Urban Rituelle Shave Set. They have a special formulation of a shaving cream that utilises the healing powers of Aloe Vera, moisturising properties of Avocado oil, and protective nature of Allantoin. Its other natural ingredients liquorice, ginseng, chamomile, and tea tree add to the beneficial effects of the shaving cream. It also comes with a shave brush in order to ensure thorough application of the product.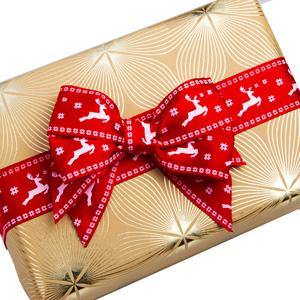 Christmas Presents for Kids
Why not give a unique Christmas gift for your kids this season aside from the usual clothes and toys?
Boogie Monster Dance Kit
Try giving Christmas presents that will nurture their skills like dancing and reading. The Boogie Monster Dance Kit will surely be a big hit to your children. The set has several surprises. It has a beautifully written story by Josie Bissett with vibrant illustrations done by Kevan Atteberry which talks about how every child is created to be unique and extraordinary in their own way. The CD album from Recess Monkey in the set will make reading the story even more exciting. Kids can even dance to it while wearing the Boogie Legs Leggings that were designed to fit many kids. All of these are packaged in an adorable box with magnetic clasp.
Adventure Time Collection of Awesomeness
Adventure Time is considered as one of the most popular cartoons watched by the kids these days. Some adults won't deny the fact that they also get entertained by this wonderful cartoon.
The cartoon may seem over the limit at times but it always ensures that children will learn valuable lessons with each story. Kids will understand why it is important to practice good values such as being honest, persevering hard and defying the evil in this world. The colourful graphics of the chapter books included in this set will surely make your kids glued to their seats all day long.
Christmas Presents for Her
For this Yuletide, try looking for items that are related to their hobby or favourite activity! Here are some great suggestions from us.
Dunkin Monkey Tea Infuser
Tea has been proven to provide health benefits to anyone who drinks it regularly. Not only that, it is a good drink to be shared with your friends during reunions. Give the Dunkin Monkey Tea Infuser as Christmas presents to the special women in your life, and they will surely appreciate how great of a gift-giver you are. This infuser provides a relaxing aroma that makes you at ease while you are sipping your cup of tea. Its design and stainless steel material makes it highly durable, simple, and safe to use. Add to this the fact that it has a quirky monkey design which makes tea-making even more fun. The monkey's arms can be set at the sides of your cup to ensure removal without making a mess.
Sydney One-on-One Photography Workshop
If the recipient of your gift is looking for a new hobby to explore or is interested in the world of photography, then the Sydney One-on-One Photography Workshop will surely be one of the Christmas presents she will be raving about for the years to come. With this package, they will be under the tutelage of widely popular photographer George Fetting. Attendees need to have their own Digital SLR that contains lenses that can be interchanged. Fetting will help the participants to develop the skills and techniques needed to be an expert in portraiture photography. He will give valuable tips on how you can communicate well with your subject in order to make their distinct personality shine through the photograph.
Are you looking forward to finally finishing your Christmas presents shopping list? Everything But Flowers is your number one source of items that you don't commonly see in stores. We offer premium gift wrapping services to make your Christmas presents extra special. We can also deliver the items right at your doorstep. Browse through our online catalogue now and you'll surely find presents that your loved ones will appreciate. Buy your presents today!