Original Christmas Gift Ideas from Everything But Flowers
Author: Nicole Adler Date Posted:24 July 2016
What could be nicer than opening a truly original gift at Christmas time? We all love to be surprised, and it's a great feeling to unwrap a mysterious present and find something you'd never thought of asking for, but that is something that you'll treasure nonetheless. Original Christmas Presents come in all shapes and sizes, from small novelty items to expensive designer products. At Everything But Flowers, we have a wonderful line-up of quirky, pretty, amazing and inspiring original Christmas Presents for 2016, enabling you to find something unique for every person on your Christmas gift list.
Get ready, aim, fire! This novelty Christmas Present is sure to be a hit with teenagers, BBQ enthusiasts and hot-dog lovers, because the Condiment Gun is great fun. Designed in vibrant red and yellow, with two cartridges, the Condiment Gun allows you to "load up" with for instance mustard and tomato ketchup (or other sauces of your choice), ready to add flavour to your burgers, roast chicken, sausages or other chosen food items by pulling the trigger!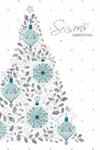 For young people with ideas, there will be no better Christmas Present to get than the Ideas Journal Book. With lovely illustrations by Mae Besom, this soft cover journal is the ideal size to slip into a backpack or satchel, ready to record those great ideas as soon as they pop into their heads! This gift will encourage them to explore thoughts, write down notes, maybe even compose poems or short stories. The options are many, and who knows what great ideas or inventions will see the light of day in this journal.
Treat someone's skin to a Christmas Present with the MOR Blood Orange Body Butter from Everything But Flowers. The light texture of the rich and creamy body butter, coupled with the delicious citrus aroma, can be used by all ages and on all skin types and the Shea butter and Vitamins A, C, and E will help to soften and rejuvenate the skin. If orange is not your preferred scent, why not opt for the MOR Belladonna Emporium Body Butter, with olives, avocado and glycerine; equally nourishing for the skin and packed in a similar gorgeous gift box.
For messy and tidy people! These gorgeous Multi-Colour Storage Boxes will be appreciated by people who love to be tidy and organised, and with their lovely pastel retro covers, they may also inspire the less tidy amongst us to put things away, as they are such fun to look at and handle. A set of three wooden boxes, in three different sizes and designs, and all lined with felt to protect the keepsakes inside, this is a pretty and at the same time useful Christmas Present that will delight the recipient, from teenage girls to elderly aunts and anyone in-between.
No smoke without fire... Delight the "Foodie" in your life with this amazing Wood Chip Smoker Box. Just about everyone loves smoked foods, and with this clever little gadget they'll be able to create that wonderful taste and flavour at home on the grill or BBQ. Delicate fruit woods, added to the smoker, will be ideal to smoke fish or poultry, while chips of hickory or oak will add flavour to beef or pork. And it does not stop at meat or fish! Give vegetables and even cheese the smoke treatment for a whole new range of lovely tastes. They will discover that the options are endless. A wonderfully original Christmas Present that can be used throughout the whole year.
A Christmas far, far away… If like many of us, you have family members that live too far away to visit regularly, there is no better way so show them you are thinking of them at Christmas time than to send them one of the amazing hampers from Everything But Flowers! The whole family will be delighted as the delicious range of goodies and treats comes out of the box, and with the many options to choose from, you'll be able to give them something that matches their taste perfectly.
Those with a sweet tooth will swoon at the sight of The Sweetest of Gift Hampers, filled to the brim with biscuits, chocolates, fudge, sweet almonds and even chocolate pretzels, while those who prefer the more savoury things in life will be delighted with the Shiraz & Savoury Delights Hamper, with its selection of nuts, crackers, and dips, topped off with a full-bodied yet smooth bottle of Shiraz. These are just two of the many delicious hampers available as Christmas Presents from Everything But Flowers, so indulge yourself in finding the one that suits you best!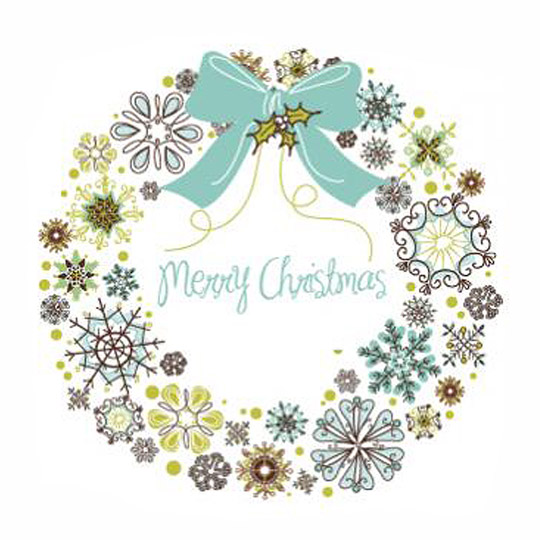 Don't forget about your pets at this important time of year, and treat them to some fun and original Christmas Presents from Everything But Flowers too! With items ranging from a new placemat to a photo shoot, you will be sure to find something that suits your furry friend. One of our favourites is the lovely Pet Treat Canister, ideal for storing their treats and a joy to have on display in the kitchen with its stylish grey and yellow design. Fill it up with their favourite treats for a wonderful surprise.
With so many original Christmas Presents to choose from, you can rest assured that you will find something for everyone this Christmas, but if there is still that one person you just don't know what to buy for, don't forget that Everything But Flowers also offers a range of gift vouchers. With these, your recipient can sit back and enjoy choosing something they are certain to enjoy, and that will be completely to their taste. So don't delay and get started on sorting out those 2016 Christmas Presents today, and delight your loved ones with some great and original gifts.