Christmas Gift Guide for 2016
Author: Nicole Adler Date Posted:24 July 2016
Every year we promise ourselves that THIS year we'll be organised! Ready in good time with all our gifts, beautifully wrapped and labelled, no last-minute panic dash to the store, everyone's favourite food bought and prepared, cards written, everything taken care of. Does this sound familiar? Our mothers would have said: "make a list…" But for Christmas you need so many lists, that you'll need a list of lists, and what if that list gets lost? Disaster! No wonder many people are too tired / stressed out / worried to really enjoy Christmas time, which is a shame. So let's make this the year that we do what we can but we won't beat ourselves up if something is lost for forgotten. Let's take the hassle out of buying Christmas Presents and get ahead of the game by going to Everything But Flowers. Their people have done much of the hard work for us, selecting a great range of Christmas Presents for all the family to ensure we can delight everyone with a great gift this year. Take a look at our C.H.R.I.S.T.M.A.S. Gift Guide!
Children: Let's face it, Christmas is all about children. Watching their faces light up when they open their Christmas Presents is surely what it is all about! At Everything But Flowers, you'll find the perfect gift for all ages, from toddlers to teenagers. Toddlers will scream with delight at the antics of the Tickle Monster, who is coming to tickle them silly! The Tickle Monster Laughter Box comes complete with book and tickle mittens ready to get your little ones squirming with excitement. The Tickle Monster has won numerous prizes, including the Moms Choice Award, Parents Choice Award, and Parent Tested Parent Approved Award, so you know you can rely on hours of amusement.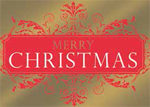 Teens can be hard to buy Christmas Presents for, as crazes come and go, but Everything But Flowers has a number of fun gifts for even the coolest teen. Take a look at some of our amazing Experiences and give them a day they'll always remember!
Himself: Sometimes it can be hard to buy a gift for the man of the house, but Everything But Flowers has got you covered, whether your bloke likes beef, beer, or books! Great foodie gifts, novel drinks hampers and a great range of other gifts for sports fans and techno-geeks alike, you are bound to find the perfect Christmas Present for him at Everything But Flowers! In our house, someone is definitely going to get the STANLEY Lunch Box – it's just too cool for words!
Relatives: Mums and dads, brothers and sisters; they all need to be remembered with a gift at this time of year. Everything But Flowers has a great range of gifts from fun novelty items to precious keepsakes and everything in-between.
Inspiration: However good you are at buying the perfect gift for all those around you, sometimes you just can't find the right thing! Some people are just really hard to buy for, and you don't want to buy them something that will never see the light of day again. If you're really stuck for inspiration, don't beat yourself up but buy a gift voucher, and let the recipient treat themselves to something they will really enjoy! With gift vouchers ranging from $50 - $500, you can save the day at Everything But Flowers.
Stocking fillers: Whether you follow the old tradition of putting stockings out for Christmas in your house, or if you just want to have some fun gifts on standby for last-minute gifts or unexpected visitors, or to treat a colleague at work, Everything But Flowers has gathered together a great range of Kris Kringle Christmas Presents that will do the job for you. Cheeky, cute, practical or fun, the choice is yours.
The Boss! If you are in need of a gift for your boss at work, a great customer, a corporate client or other business contact, Everything But Flowers stocks a huge variety of Corporate Gifts. Many of these will make ideal Christmas Presents that will allow you to do everything from saying a simple thank you to impressing an important corporate client.
Mrs. Smith from next door, who always feeds the cat when you go on holiday or maybe Mr. Jones, who lets you park on his drive when you have lots of guests, you know the people we mean. Not family exactly but someone you'd like to give a little more than a card at Christmas time to let them know you appreciate their help throughout the year. Everything But Flowers has some excellent Christmas Presents on offer in their Under $50 range, so this year you can come up with something original!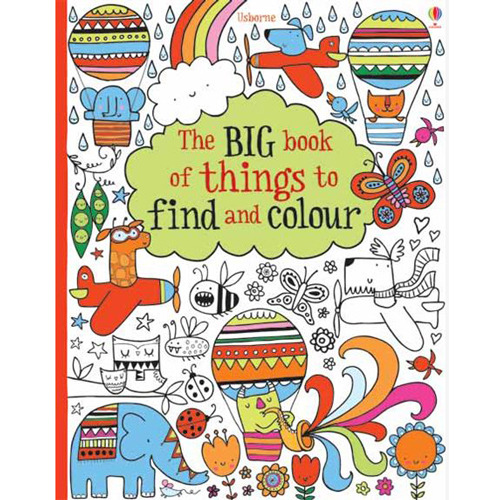 Absent friends: You may not be able to be together at Christmas time, but that's no excuse not to exchange Christmas Presents! Send them a wonderful hamper from Everything But Flowers and when they sit down and enjoy the contents, they'll think of you and relive many happy memories. With many different hamper options ranging from Cider to International Foodies, you'll be able to find one that they are sure to enjoy.
Something extra: There is nothing worse than finding that you have unexpected guests at the time when the family sits down to open their Christmas Presents, so the experienced Christmas organiser will always have a few presents on hand to slip in under the tree at the last moment. It doesn't matter if it isn't expensive, just the fact that you have thought of them will delight the person in question. So make sure you select something nice like a scented candle, an amusing little book, or one of these cute Christmas Cookies Mugs and you'll make their day.
With so many great Christmas Presents to choose from at Everything But Flowers, this is one worry you'll be able to remove from organising Christmas this year. Save yourself hours of searching the shops, trips to the post office and get your gifts the easy way. That just leaves the tree, the food, the cards, the….now where did I put that pen? I must make a list!