Christmas Present Ideas for 2016 at Everything But Flowers
Author: Nicole Adler Date Posted:30 May 2016
Christmas is a joyous season. A lot of people flock to the mall to buy Christmas presents for their families, friends, and officemates. As early as September, people are queueing up in mall-wide sales for a chance of getting the pick of the litter in gifts and home decorations. This frantic buying of gifts does not end until the actual day of Christmas, December 25, comes. Last-minute Christmas shopping is often in everyone's schedule.

Have you been lining up in queues to buy Christmas presents every year? Are you having a rough time choosing gifts for everyone? Here at Everything But Flowers, you can bid goodbye to long lines and headaches because we have just the perfect Christmas presents.

Finding Christmas presents this 2016
Before you actually dive in to our list of gift ideas, be guided by some tips in finding presents this 2016.

● Below $30
Surely, you do not want your credit cards maxed out, and your budget for the entire month of December bled to death. When buying gifts for Kris Kringle, you should make sure that things are within the budget. Besides, you may not be invited or compelled to join one Kris Kringle. Oftentimes, there is one at the office, another at home, and another with your friends. Allot around $30 for each Kris Kringle. With a $30 budget, you can have cute and one-of-a-kind Christmas presents here at Everything But Flowers.

● Unique or novel
No one wants to receive a thousand of the same mug in different colours. Up your game by giving a unique gift at Kris Kringle. Choose something different, and out of the ordinary kind of gift that goes well with the personality of the recipient. There are some suggestions below for a foodie, a tea lover, and avid book reader.

● High quality
Above all, buy presents that can last for months and years. You friend will adore you if you buy her a novel barbecue-inspired gift that can be used in more than just one grilling day. At Everything But Flowers, you are sure that all the gifts you buy are of top-notch quality. Our products only come from the most trusted and reliable brands.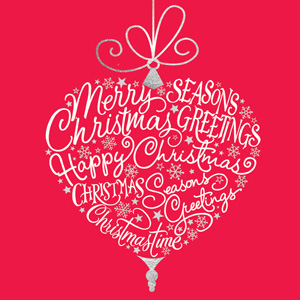 Christmas Presents for your Foodie Officemate
There are two kinds of officemates in this world – one who always inspires you to ditch your diet, and one who makes you feel sorry for eating too much. Did you draw his or her name in the Kris Kringle? Today is your lucky day because there are gifts just perfect for your foodie officemates.

Whether your officemate always wants to start a diet or is already obsessed on dieting, this World's Easiest Diet Kit is the best gift. It has a very comical concept that will bring laughter to any recipient. The box only costs $10, and has a unique pair of spoon with a hole at the centre and fork with shortened prongs. Dieting will be easy breezy with this kit.

Did you draw your supervisor's name in a Kris Kringle? What can you give someone who has everything? Surely, he does not have this cool Condiment Gun yet. It has two cartridges which makes any condiments day fantastic. Whether it is Sriracha sauce or just ketchup, dispensing condiments is cleaner and way easier with this 20-dollar gun.

There is also one of the best Christmas presents for your officemate who loves to host a barbecue day. This affordable BBQ Branding Iron comes with every letter in the alphabet which allow you to spell out just about anything.

Christmas Presents for the Hot-Teas
In every office, there is always that one man or woman who goes to office to enjoy an hourly tea time. There are perfect Christmas presents for these tea addicts here at Everything But Flowers.

Lighten up someone's desk with a Dunkin' Monkey Tea Infuser. It is made from stainless steel yet just costs a little bit below $10. This little monkey even has arms that can be used to anchor on the rim of the cup. Using this tea infuser means enjoying more fun and lesser messy tea time.

You can always go for a Christmas-themed present like a Christmas Cookies Mug. Take note, though, that this one is extraordinary because it comes with its own stainless steel tea diffuser. Help your Kris Kringle warm up with these Christmas presents this year.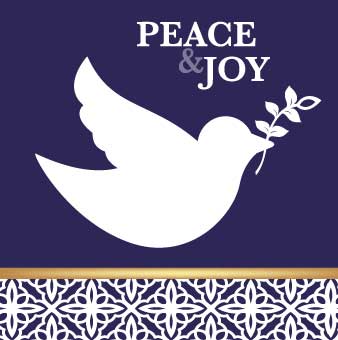 Christmas Presents for Bookworms
Bookworms are everywhere. They can even be occupying the cubicle next to yours in your office, or even a member of your squad. Finding holiday presents for these people are quite challenging. You need to give them something really unexpected or just give them a book. Everything But Flowers has the perfect books for these bookworms.

The Mid-Life Crisis Book is perfect for your friends who undergo this stage in their lives. This book does not let anyone wallow in the depression of being in this state. Rather, it is a hilarious book on surviving mid-life crisis. It features Ladybird's classic children's book imagery, and witty narrative by Jason Hazeley and Joel Morris. For an affordable price, you can help your friend cope with this phenomenon.

Hipsters, in contemporary subculture, are those who are frowned upon for being overly pretentious. Your friend need not frown at them anymore with the help of The Hipster Book. The book has a satirical take at modern day problems paired with iconic Ladybird images. Send laughter for a minimal fee!

One can either be a dog person or a cat person but seldom both. Take a look at this Grumpy Cat Book - A Grumpy Guide to Life. It is a perfect gift for a cat person who loves checking out internet sensations. Yes, that grumpy cat on the cover is an internet sensation. If you visit 9gag and other funny sites, this cat is the god of cat memes. The Frumpy Cat book is composed of witty grumpy observations of a cat about everyday life, love, friendship and more.

Have you found the perfect gift? Browse our site to get more ideas for Christmas presents today!