Meet the Team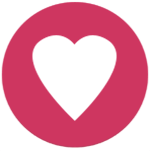 We love what we do,
because our job is to bring a smile to the faces of people you love through the gifts you choose!

About the team!
Gift Cards & Wrapping
Did you know you can add a free gift card with every order? For something extra special, upgrade to a full size gift card or put our premium gift wrapping service to use for a personal touch.

Learn More
Service
About Us
Information
Everything But Flowers
-
27 Maranoa St

Auburn

,

NSW

2144

Australia

.

1300 30 54 30
Copyright © 2020 Everything But Flowers
ABN: 67 626 362 105
Made with
in Sydney, Aust.