Top Birthday Gift Ideas for Teenage Boys
Author: Nicole Adler Date Posted:23 July 2016
Finding the perfect birthday presents for teenage boys can be a bit tricky. Teenage boys aged 13 to 19 have all sorts of interests. You can also say that they're working through a complicated time. They are going through that stage where they are finding themselves, becoming adults, and shrugging off the last traces of childhood.

So when you want to give the right birthday presents for the teenage boys in your life, whether they're your son, younger brother or cousin, or friend, you have to consider all of these different factors. Here at Everything But Flowers, you can find the top birthday gifts for teenage boys that will surely be appreciated.

From Adolescence to Adulthood
The teenage years, specifically the latter years of adolescence, mark the passage from childhood to adolescence. This is when teenagers step up for more responsibilities around the house, school, or community. And for teenage boys, they often want to appear more mature, especially during milestone events like the school dance or a school presentation.

You should give them birthday presents which reflect their increasing maturity. Give them gifts which are sophisticated and classic. These are clear ways you can show how they are becoming more intelligent and responsible as they grow up.

Leather Watches and Wallet
These accessories are quite popular birthday presents for teenage boys. They are the classic gift to give, especially from father to son. You should only consider top quality leather watches that they can use as they attend more advanced school years. It's also a way to keep them organised. Try the products by OOZOO, like the Vintage Black Leather Watch with rose gold accents, or the timeless Vintage Cognac Leather Watch with tan leather and silver features, or the Vintage Matt Black Watch. All of these elegant watches would go well with their formal and casual attire.

For more sporty teenagers, you should go for the Sport Silver on Black Watch, also by OOZOO. It has a timeless European sports design that would make him stand out among his peers. Lastly, you should check out the Cesare Concept Silver Leather Watch by Lambretta.

The wallet is also another staple gift for teenage boys. They signify trust in their ability to handle their own finances. It's also a way of wishing them more success and prosperity in the future, though it wouldn't hurt to give them some cash as well. Wallets are ideal birthday presents for older teenagers who are working part-time or full-time jobs already. The Oscar Black Wallet with satin lining by Buckle and the Oscar Brown Wallet with earthy brown genuine leather, also by Buckle, are perfect starter pieces which are both sturdy and beautiful.

Cufflinks and Bow ties
The teenage years are also marked by many social events. Your relative or friend must be going to a lot of school dances or formal events where they have to look their best. Much like adults, he has probably already bought his first suit. One of the best birthday presents to give would be a quirky yet elegant pair of cufflinks. You can give them the Australian Flag Cufflinks for a classic and patriotic addition. Or if he's a risk-taker and adventurous type, you can give him the Ace of Spades Cufflinks, Pair of Dice Cufflinks or Aeroplane Cufflinks. You can also show how well you know him by giving him a pair of cufflinks that relate to his hobbies, like the TARDIS Cufflinks, Bicycle Cufflinks, and Footy Cufflinks.

Much like the cufflinks, bow ties are good birthday presents to give to teenage boys. They can be as fun and quirky as possible, making them highly popular. If you're an older guy looking to give the best gift to your younger relative or friend, give him some style tips as well. Start with the Black Boy Tie by Buckle, which is an understated but flattering classic. Or try the Black Pinstripe Bow Tie by Buckle and Blue Spot Bow Tie with Diamond Tip Design by Buckle for a more modern and stylish look.

Productivity and Books
Lastly, teenage boys have to go through a lot of stress, juggling academics, friends, family, and puberty. It's not just about their accessories and their look. Give them birthday presents which can help them through life. The Desktop Basketball is a fun and quirky desk-sized gift which can help them get through mounds of homework and papers in school. Similarly, you can go for the Punch Hole Punch or the Grenade Coffee Mug, which are sure to amuse him and at the same time keep him productive.

A pen is another classic gift given to teenage boys. Give this classic gift a spin with the Cross Star Wars Stormtrooper Pen and the Cross Star Wars Darth Vader Pen.

If you think he needs a bit of guidance and extra direction in his life, you shouldn't hesitate to offer up encouragement or give him advice. But it wouldn't hurt to give him a helpful book as well. James KerFrom's The Man Plan and The Grumpy Cat Guide to Life are two books that are sure to help him get on the right track.

Novelty Birthday Presents for Teenage Boys
It's not all about becoming an adult, being more responsible and growing up. Teenagers love to have fun, and you should also give them birthday presents that show how much you support their crazy antics. Fortunately, Everything But Flowers has a wide range of quirky gifts.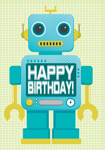 Fun with Friends
Teenagers love to hang out with their friends, so give them a gift they can share. Try the stainless steel Shark Bottle Opener. It's pretty simple, but it's handy for a boys' night out. If he's more into sports, the Rugby Bottle Opener by Bottlepop is just the right mix of novelty and practicality. You can also try the Aussie Rules Bottle Opener if he's a football fan.

If he's too young to drink, give him a fun birthday gift with the Taxi Talk Walkie Talkies, where he can get instant spy-action communication with his friends. For a Star Wars fan, the Light Up Lightsabre is a great gift for him to share with his friends.

Interest and Novelty Books
Spice up his bookshelf and give him interesting books to read. The Australia's Top 100 Places to Go, Ultimate Bucket List Book by Jen Adams and Clint Bizzell is the perfect gift to give to adventurous teenage boys. It's like giving him suggestions on what to save up for and dream about when he gets older. He can also have fun with the interactive Breaking Bad: Cookin' up Some Colour by Walter Foster. If he's a fan of zombies, he's sure to enjoy the trivia by the Cracked.com Editors in the You Might be a Zombie and Other Bad News Book, or the illustrations of Greg Stones in the Zombies Have Issues Book.

Other Birthday Presents from Everything But Flowers

Still a bit confused? Maybe you're a bit short on time, or you and the teenager you're shopping for aren't that close. Here are some more birthday presents that you can try out.

Accessories
Every teenager, whether they're fresh out of childhood or entering adulthood, loves to look fashionable. It's about looking cool in front of their mates. You can give them the Ted Baker Racy Laces, which would add character to their favourite sneakers, or try the Art Sock Set by Chattyfeet as well.

Gift Voucher
Failing that, don't worry! You can always get them a $100 or $50 Gift Voucher. It's even a way to give them more freedom and independence.

All of these top birthday presents and more can be found here at Everything But Flowers. You no longer need to think about what to get your son, brother, cousin, nephew, or friend. Find more quality birthday presents from Everything But Flowers today.