Birthday Gift Ideas which will Always Be Remembered
Author: Nicole Adler Date Posted:23 July 2016
Although there is nothing better than giving our time to our loved ones and spending some precious moments together, it is also nice to give presents to them especially on their birthday. Here at Everything But Flowers, we have a wide range of items perfect as birthday presents. Because your loved ones deserve nothing but the best and so best and memorable birthday presents are what we offer you.
Memorable Birthday Presents for Your Special Someone
They say nothing beats the precious time and memories spent with your special someone. From thrilling adventures to romantic picnics, we have the most memorable birthday presents for your partner.
Our Great White Shark Experience is a perfect idea for individuals who love breath taking and thrilling adventures. The tour, which leaves at Port Lincoln Marina will take you through Thorny Passage out to Shark Bay at Neptune Island. The tour includes a guide to whom you can ask any of your questions about the marine life environment. Here comes the thrilling part! With an additional minimal payment, anyone can get up-close and personal and with the sharks in its own natural habitat. This eco-friendly tour also includes coffee, tea, morning and afternoon tea, and lunch. With a small group environment of 6 to 27 passengers, the recipient of your gift will surely remember this experience for years to come.
Add more sweetness to your relationship and try our Chocolate Walking Tour for 2. Ideally a gift for Valentine's Day, this tour is also one of the sweetest and memorable birthday presents for a partner who has got a sweet tooth. The two of you will be able to taste the hidden chocolate treasures of Melbourne as you explore streets, arcades and laneways to discover the city's chocolate treats. Choose from our variety of chocolate tours available to meet your schedule and tasting preferences. Lasting from 2 to 2.5 hours, your tour of choice will include tastings, talks, and an afternoon tea for two.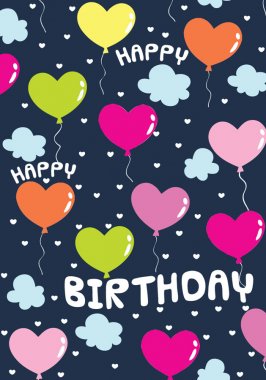 Have your breath taken by the beautiful sceneries whilst aboard a helicopter with our Helicopter Flight & Picnic Escape for 2. The 15-minute helicopter ride will fly over the stunning views of Hunter Valley which offers some of the most amazing sceneries ideal for helicopter rides. It will then take you to Audrey Wilkinson winery where the two of you will enjoy a gourmet food hamper on the winery grounds. The gourmet lunch basket includes meats, salads, cheese, breads, and desserts. It also features wine tasting and a bottle of wine from Audrey Wilkinson for your picnic. Buy this and book your escape for a memorable day with your significant other!
Presents for Friends and Family Members
Fun and crazy moments are usually associated with family reunions and house parties with friends. From your mum who loves cooking to your friends who love board games, Everything But Flowers offer a variety of gift which will suit their taste.
For individuals who love cooking, the Food Truck Feasts Recipe Book by Erica Budiman is a good choice. May it be for your mum, your aunt, or your granny who likes experimenting in the kitchen, she will enjoy this book with over 150 pages of recipes from all over the world. With continent-based chapters, she will be delighted with each of its pages filled with meals of each of the world's continents. Pair this book with the Magic Spoon Bookends to help her organise the book along with her other recipe books. The bookends have got a design suitable for one's kitchen. These two items are surely some of the most memorable birthday presents as they give a nice added decoration to one's kitchen.
Called as the blurriest game ever, the Drinkopoly Drinking Game is one of the crazy fun novelty birthday presents here at Everything But Flowers. Your friend who likes hosting house parties will surely be delighted to have this sure-hit game at home. Designed for six adult players, the aim of the game is to reach the finish line the fastest whilst performing certain tasks along the way. Other players will judge the way a player did the task and if he fails with the task, he then has to take a shot. For the shots on this game, you should check out our Dapper Tequila Shot Glasses. With fun and quirky design, these shot glasses will surely add more fun to your game of Drinkopoly. With these two, house parties will surely be memorable (…or not), thanks to you.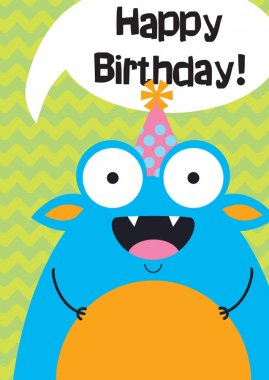 Presents for the Kids
May it be something for them to play with or to learn from, we have got the perfect birthday presents for children of all ages.
To tickle the children's patience and creativity, give them the Nanoblock Pirate Ship. The challenge to finish a pirate ship made of 780 pieces of 4 x 4 mm blocks can also be a bonding activity for the whole family. Challenge the whole family to beat an average builder's time of 180 minutes! Each of the family members will surely remember the time spent into building this ship. When done, the ship can be displayed at home and be admired by family members and visitors.
Surprise your children with a day at the beach and take the Byron Bay Family Private Surf Lesson. Suitable even for beginners, this surf lesson is one of the perfect birthday presents to be enjoyed by the whole family. The whole family will surf on one of the most beautiful beaches in Australia. Lasting for 1.5 hours, the surf lesson also includes sunscreen, soft surfboards
in varied sizes suitable for each family member, and a safe storage where the entire family can keep their valuables during the lesson.
If you have animal-loving kids who also can't get enough of the sea, the Children's Swim with Sea Lions Experience is going to be one of the most memorable birthday presents that they would have. Let your kids discover and appreciate the beauty of our nature whilst interacting with the endangered Australian sea lions. Buy it now and let your kids have this experience of a lifetime.
All these and more birthday presents are available only here at Everything But Flowers!