Birthday Ideas for your Pet
Author: Nicole Adler Date Posted:23 July 2016
Our pets are some of the most amazing creatures in our lives. They give warm hugs and wet kisses during bad days when you arrive home. They serve as your cuddle mate during the rainy season. Truly, having them around your house makes staying at home more bearable. This is the reason why your furry friends are more than just pets; they are family. So what do you give family members on their birthday? You give them nothing but the best birthday presents! Here at Everything But Flowers, we have exactly the things that you might be looking for!
Bid Farewell to Your Pet's Mess
Worried about the mess your pooch makes on your car seats? Well worry no more because these technologically designed fabrics which are great birthday presents are sure to take care of that!
The E-Cloth Pet Cleaning and Drying Towel is one of the great birthday presents that we offer here at Everything But Flowers. With its cutting-edge technology, this cleaning and drying towel is designed for pets who love splashing in the water. It is also for the owner who always has a hard time drying them. Unlike your ordinary towels, the E-Cloth Pet Cleaning and Drying Towel will soak up twice as much water from your pet's fur. What's more is that it can also be used for mud, avoiding the nightmare of washing up dirt on fabrics at home.
Measuring 100cm by 50cm, this cleaning and drying towel fits into car seats. Now, your pet can enjoy the trip seated on this soft towel whilst you get rid of the burden of washing the mess on the car seat.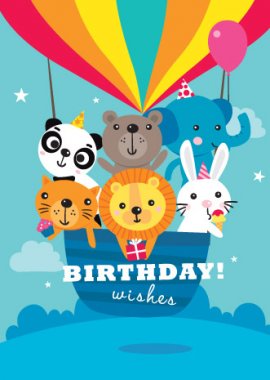 If your nightmare is not just the wetness and the mud but also the fur, dander and drool ruining your car's interior, worry no more because our E-Pet Car Interior Protector is here! Designed for households who travel a lot and would love to bring their pooch along, these car interior protectors are great birthday presents for your pet. You will not worry about leaving your pets at home during your travels because with this interior protector, your pet will be comfortable in the car while at the same time maintaining the cleanliness of your ride.
Measuring 142cm by 123cm and made of polyester, it is in black and white check pattern design which matches a variety of car's interior colour. What's more is that this car interior protector is easy to use with its adjustable straps, and easy to clean because you can just shake it out and throw it into the washer.
Because Feeding Time is His Favourite Time
What better way to make them feel your love than giving them treats and feeding them on time? Here at Everything But Flowers, we offer canisters where you can place treats and pet food, and bowls for your pet to eat them! These will surely be great birthday presents for your furry mate.
Our Pet Treat Canister which comes in medium and large sizes are ideal in keeping your bulk pet food in smaller containers. This cylindrical container is in yellow colour, labelled and creatively designed with animal footprints. Such design is sure to brighten up your kitchen shelves and is easy to see. These canisters are great birthday presents not only for your pets but also for your fellow pet lover! Not only are they fun to look at, but they also make it easier to put treats into your pet's bowl.
Speaking of bowl, here at Everything But Flowers, we have the perfect ones for you. If you decide to buy our medium or large yellow pet treat canister, why not pair it with our yellow pet bowls? Our Pet Bowls, which come in small and medium sizes, are great birthday presents for the favourite of the family! Measuring 12cm (medium) and 17cm (large) in diameter, your pet will surely enjoy their treats more! With its cute geometric pattern in black, grey, and white, these bowls will give your pet's corner a gleeful accent.
If the yellow colour is too bright for your preference, check out our Pet Bone Treat Jar and our blue pet bowls. In its gorgeous blue and white colour, the Pet Bone Treat Jar will not only keep your pet's treats but it will also be a cute item to be on display at home. And if you decide to choose this, pair it up with our Stainless Steel Pet Bowls in blue colour. Available in medium and large sizes, these bowls are made of high quality stainless steel. In such material, it can withstand indoor and outdoor use and it is easy to clean. Delivering treats to your pet without being an eyesore to your home, these bowls and treat jars are great birthday presents for your furry family.
Make sure to also check out our placemats because cleaning after your pets should never be a disaster. Our Dog Placemat comes in grey colour and has got cute bone design while our Cat Placemat, also in grey colour, comes with charming fish bone design. These placemats will definitely make cleaning after your pet has eaten easier.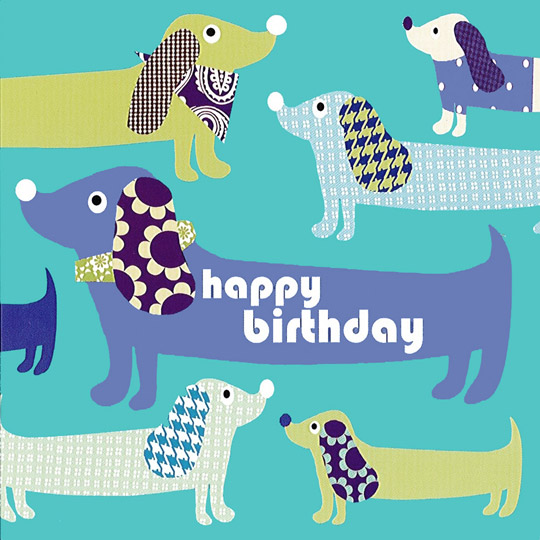 Portraits are One-of-a-kind Birthday Presents
People love taking pictures to be displayed on photo frames at home or kept on special photo albums. Since our pets are also members of our family, it will definitely be lovely to have their photo taken to be treasured for years to come! This Pet Portrait Photo Shoot is surely one of the most unique birthday presents that you can ever give to your pet! Located at Leichhardt Inner West Sydney NSW, the studio is secured to make sure that your pets are happy and safe during the session. The photo shoot which will last for approximately 30 minutes, includes the following:
· Full professional photographic studio session
· Online viewing gallery images for 30 days
· 1 5" x 7" portrait of choice in colour or black and white
· Delightful treats and a take home goodie bag for your pet to enjoy
Our pets are like people too. They deserve nothing but our utmost love and appreciation. Let us help you make your pet feel loved. Check out our items perfect as birthday presents only here at Everything But Flowers.