Birthday Present Ideas for your Grand Parents
Author: Nicole Adler Date Posted:23 July 2016
Birthdays are the perfect time to show our grandparents how much we love and appreciate them. For so many years, our grandparents have been a great part of our lives. To celebrate their birthday is one of the ways we can show them how much we cherish their lives. Birthday presents are the one of the best ways to show our grandparents how much they mean to us.
However, thinking of what birthday presents to give is usually difficult for most of us. There are many choices available online but it is time consuming to look for the best gift available. We compiled some of the best birthday presents available in Everything But Flowers that you can give your grandparents on their special day.
The Best Birthday Presents for Grandmothers
Most of us hold a special place in our hearts for our grandmothers. Here are some gifts that are sure to make your grandmothers feel loved. A gourmet hamper is one of the best gifts you can give to your grandmother.
The Pure Indulgence Hamper is one gift hamper that will definitely put together the best and most delectable gourmet snacks that your grandmother deserves. If you want to spend a significant amount of money to make your grandmother feel special, then this gift hamper is the best choice for you. Some of its contents are the exquisite Maison Fossier French Almond Macarons, luscious Butlers Chocolates Chocolate Fudge Gift Box, Maison Fossier 12 Biscuit Roses, and a bottle of Moet & Chandon Brut Imperial NV Champagne. This is one of the birthday presents guaranteed to make your grandmother feel like a queen. Homewares are also great birthday presents. They can be decorative yet functional as well.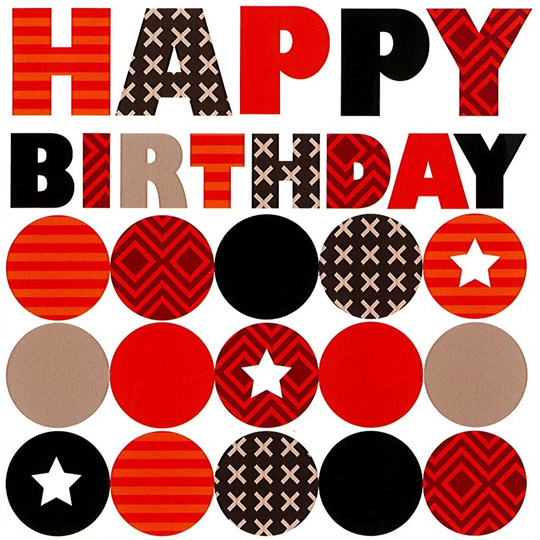 The Anna Gare Retro Bread Bin is one unique yet stylish gift that is functional as well. The vintage style of this bread bin makes it a pretty addition to any kitchen. This aqua bread bin has a horizontal handle that makes opening and closing easy. This is perfect for your grandmother's baked breads and goodies.
The Anna Gare Retro Mixing Bowls make a great gift that can used by your grandmother especially when she loves cooking for the family. These set of 4 mixing bowls come in pretty flower designs that can be used for cooking and serving food.
If you want a recreational present that your grandmother will enjoy, the Secret Garden Artist's Edition Colouring Book from Johanna Basford is the perfect gift to choose. This colouring book contains 20 beautiful art prints that is will bring out your grandmother's artistic side and stimulate her imagination.
If you want a gift that will definitely pamper your grandmother, then choose the MOR Blood Orange Gift Set from the MOR Boutique. The scent of blood orange is a mix of fruity and floral scents. The body wash contains aloe vera and matricaria flower extract while the lotion contains shea butter, macadamia oil, and vitamin E. The lovely and fresh scent coupled with moisturising properties make this gift one of the best birthday presents to give your grandmother.
Another luxurious birthday present that will surely make your grandmother feel pampered is the Marshmallow Diamond Bath Robe and Fragrance Gift Set by MOR. This delightful gift set includes a baby pink bathrobe made with the softest and highest quality material and an eau de parfum with the scent of marshmallow, Madagascan vanilla, Calathea flower, sugar, English rose, snow musk, and jasmine.
The Best Birthday Presents for Grandfathers
When was the last time you said "I love you" to your grandfather? If you feel like expressing your love with a special birthday present, then here are some of the best birthday presents you can give your grandfather on his birthday.
The elegant Black Elk Bookends is the perfect present for a grandfather who has a collection of books. The Black Elk Bookends comes in elegant black and will enhance any bookcase, shelf or desk.
Decorative pieces are also good gifts to give. A unique decorative birthday present is the Bull Skull Natural Wood Sculpture. Made from 100 % wood, this unique decoration will add a rugged and outdoor feel to any room.
If you want a present that your grandfather can wear, then choose the Cesare Concept Silver Leather Watch. This sophisticated leather watch is reminiscent of 1950's fashion. This gift will surely make your grandfather feel like the handsome gentleman that he is.
If you want a luxurious gift hamper to give your grandfather that will make him feel like he has toured the world, then the United Nations of Beer Hamper from Hamper Emporium is worth checking out. This gift hamper contains different kinds of beers from different countries. Some of the beers from this hamper are the Kronenbourg 1664 Lager which is made in Germany, the French beer Grolsch Premium Lager, the Stella Artois Lager which is brewed in Belgium, and the Italian beer Peroni Nastro Azzurro. This hamper also includes nibbles, dips and snacks such as the Morgan & Albert's Premium Nibbles Brewer's Blend and the Native Australian Chip Company Honey Smoked BBQ & Wild Thyme and the Gaea Sweet Sundried Tomato Tapenade. The combination of these amazing beers and delicious snacks will surely be an unforgettable treat for your grandfather.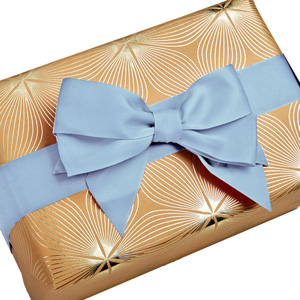 Homeware can also be a good gift to grandfathers. The Dapper Gentleman's Jar is an affordable yet unique gift that is also functional. This ceramic jar with a black print of a bowler's hat and a bowtie will be good to hold anything from bathroom stuff to food or just to display on his bedside table. This Dapper Jar matches the Men's Dapper Gentleman's plate which you can order separately.
Where Can You Buy these Wonderful Birthday Presents for your Grandparents?
Now is the perfect time to make your grandparents feel how special they are to you. You can order these gifts from the online shop of Everything But Flowers. We have the best selection of presents you can find online. If you want more choices, from wine and food gift hampers, to homeware, luxurious perfume and bath sets, books, even unique and quirky gifts, you can find them at Everything But Flowers.