Birthday Present Ideas for Someone who has Everything
Author: Nicole Adler Date Posted:23 July 2016
Finding the perfect birthday presents is always a challenge; however, when you know your recipient's hobbies and interest, you can make up a list of the gift choices you can choose from.
But what if your gift receiver already has everything he or she could possibly want? There are a lot of people like this - if they want something, they get it - as simple as that. This becomes a problem for people who like giving birthday presents. The trick here is to find birthday presents that he or she wouldn't normally buy for himself/herself.
Even if your gift receiver seemingly has everything, you can't just not buy a present for them. A thoughtful gift will still show your love for this person. Here is a list of birthday presents you can give to someone who seemingly has everything.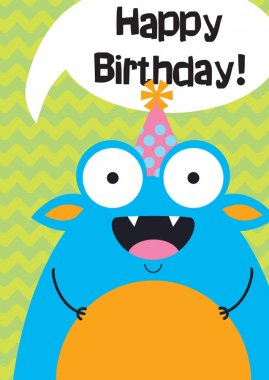 The Gift of Experience
· Harley Ride Melbourne City Discovery Tour
For the badass men in your life, you can give him a tour of the city in the most exhilarating way possible. Surely, this will be one of the best birthday presents that he will remember for the rest of his life. This tour will include top locations such as the Port Melbourne, Luna Park, Government House, the Botanic Gardens, Albert Park F1 Track, Beaconsfield Parade, Docklands, The Shrine of Remembrance, and of course, St. Kilda's Acland Street. This once in a lifetime experience includes a tour of Melbourne in a journey that only a Harley ride can offer.
· Aerobatics Pitts Special S2A Stunt Plane Sydney
If you want birthday presents that are more challenging and adventurous, then this is the perfect choice. This is a Sydney joy flight that your gift receiver will never forget. Let him/her experience twists, turns and loops above the Sydney sky where he/she will feel that the world is theirs to conquer. In this package, your gift receiver will be fitted into a flight gear with a flight helmet for easy communication with the pilot. This adventure starts in the foothills of the Great Diving Range where the Pitts S2A will reach 3500ft-4500 ft. From loops, barrel rolls, wing-overs, inverted flying, four point rolls, and a combination of manoeuvres, it is truly an experience perfect for the adventure-seekers. Live life to the fullest with this unforgettable adventure.
· Art of Wood Fired Pizza Class for 1
Everyone loves eating pizza, but the art of making wood fired pizza is an entirely different experience. This course from Green Olive allows its students to make delicious pizza the way it should be. Because Green Olive is known for their fresh produce and sustainable farms, students start the course by picking fresh herbs, leaves, and vegetables from the Green Olive farms. The students are then taught the basics of dough making and tips on baking the pizza using wood fire. At the end of the class, students eat their delicious pizza matched with a refreshing glass of wine. This will be a perfect birthday present for food lovers or for someone who just loves pizza!
The Personalised Birthday Presents
· A monthly delivery of fresh flowers
Flowers can be wonderful birthday presents for the special women in your life, especially if you pick out her favourite flowers and add a personalised note to it. Flowers are special presents that can show your love and appreciation for your gift receiver. Check out our collection of fresh and colourful flowers that you can have delivered to your gift receiver's home or office. For classic red roses, check out our Fall In Love Floral Bouquet; and for unique roses, you can also see our Lavender Wishes Floral Bouquet or the Rosy Glow Dozen Floral Arrangement. For other flower choices, we also have orchid choices and other flower arrangements that are subject to seasonal availability.
· $50 Gift Voucher
What else can be more personalised than a gift voucher from Everything But Flowers that will allow your gift receiver to choose a gift for himself or herself? Sure, they have everything, but not everyone will want to spend for their birthday. This makes a gift voucher a perfect gift! Gift vouchers are practical for the gift givers and exciting for the gift receivers, since they can choose to treat themselves with a luxurious item.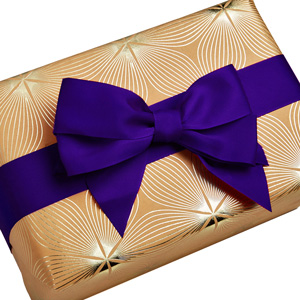 More Thoughtful Ideas for Birthday Presents
If your recipient has everything, then a simple gift that will make your gift receiver's life more comfortable is a perfect gift. These simple luxuries will show your recipient that you care about them and you want to make their lives more comfortable even with just a simple gesture.
· Marshmallow Diamond Bath Robe & Fragrance Gift Set by MOR
This simple item from MOR can be a sweet gesture for those who love taking long baths. This package is surely a treat that will leave your recipient relaxed and fragrant. Let her indulge with the fragrance of white carnation mingle with jasmine, marshmallow scent, English roses, Madagascan Vanilla, sugar, Calathea flowers, and snow musk which are all scents fit for royalty. The soft, plush, pink robe is perfect after her relaxing and luxurious bath. Pamper the special women in your life with this bath set.
· MUHLE Mach 3 Shave Kit in Olive Wood
Indulge your gift receiver with a luxurious shaving experience. This shaving kit is the perfect birthday gift for men who likes to do simple daily activities in style. MUHLE is known to create premium and quality shave sets that can make each shaving experience more comfortable and stylish. This particular set includes a shaving brush with an olive wood handle sitting side-by-side with a razor on a chrome-plated stand.
Where to Buy Birthday Presents for Someone who has Everything
The great thing about Everything But Flowers is that we make an effort at wrapping up your presents. We believe that the best part about receiving birthday presents is the excitement that both the giver and receiver feel when the present is being opened. Aside from this, the giver can also include a personalised note or a customisable birthday card to make the present more special. Standard sized cards are free of charge while you can also opt to have the premium choices for an affordable fee.
Here at Everything But Flowers, we offer birthday presents for all types of personalities. With our premium gift wrapping services, we assure you that your receiver's smile as they open your present will be priceless. Browse our collection now and make their next birthday extra special!