The Best 21st Birthday Ideas
Author: Nicole Adler Date Posted:23 July 2016
The 21st birthday of a person signifies his or her emancipation from the innocence and simplicity of youth, and his or her entrance to the world of dreams, possibilities, living up to each other's own potential, and grounding every expectation to reality. In this time of our lives, we try to hold on to the things that make us happy and unique, and we also try to face our responsibilities and set ourselves for the challenges that will make us stronger as we go. This day is therefore the symbol of our lives in between, and it just right that the people who will celebrate their 21st birthdays are given birthday presents that will aid them through their journey to adulthood and personal development. Here at Everything But Flowers, we offer a collection of different birthday presents and knickknacks suitable for 21st birthday celebrants. To make it easier for you to browse through and have an idea of what birthday presents you should give, here is a selection of gifts for you.
21st Birthday Party Games
Although we are leaving behind certain things from our childhood in order to transition into the world of adulthood, there will always be a space in our lives for fun games and entertainment. Twenty first birthday parties are known for their wild and wacky games. As such, it is appropriate to have a collection of party games for people celebrating their 21st birthday parties.
If you want to go with the classic route of party games, we offer a Beer Pong Set complete with all the items needed in order to play the game. This iconic game is sure to bring exciting vibes all throughout the night. This is one of the birthday presents that will ensure the entertainment of everyone celebrating the party of the recipient. Also a classic choice for a gift that can be used in more subdued party games is this Luxury Gold-Plated Playing Cards. This gift's difference with other playing cards is its unique and elegant design. This can be displayed, played, and can even be used for magic tricks in order to guarantee extreme utility.

Another gift appropriate for 21st birthday parties is this Drinkopoly Drinking Game. This drinking game, unlike other games, endorses cheating and distracting players in order to get away with not being able to do the tasks given in the game. Basically, in this board game, players are encouraged to race to the finish by doing tasks instructed, and moving your piece along the board. If you fail to complete or do your tasks, you will be required to do a shot. This game is called the blurriest game every, and the recipient of this gift will surely enjoy seeing his or her friends perform hilarious tasks while tipsy or drunk.
Also available and a suitable complementary gift for party games in 21st birthday parties is the Drinking Games and Hangover Cures Book. This is basically the bible of every party boy or party girl who enjoys having fun and nursing hangovers. This book covers 25 different drinking games that make every party fun and hilarious, and 25 cures for hangovers in order to guide the people who love to drink through their hangovers.
Business Accessories
Of course, the 21st birthday of a person does not just focus on his or her moment of reliving and gratifying his or her youth. It is also a time for giving these people birthday presents that will help them go through their journey to the land of responsibilities and personal growth.
It doesn't matter if the birthday celebrant is a man or a woman. Whichever your friend's gender is, giving him or her a new wristwatch as an accessory to graduate school, medical school, or business is the perfect way to show him or her that you care about his or her professional endeavours. Here at Everything But Flowers, we offer wristwatches of different designs.
For men, you can buy the Cesare Concept Silver Leather Watch or the Vintage Black Leather Watch Oozoo if you want an elegant retro-style watch. If you want a more modern design with a classic touch, you can choose between the Vintage Cognac Leather Watch Oozoo, Vintage Denim Leather Watch Oozoo, Vintage Grey Watch Oozoo, or the Vintage Matte Black Watch Oozoo.
For women, Everything But Flowers offer watches with fun and vintage designs like the Cielo White with Dots Leather Watch and the Cielo Black with Dots Leather Watch. If you want to give a more modern watch with a minimalistic design, there is the Cielo Watch - Graphite Mesh and the Rose Gold Watch from Cielo. If you want to have a watch which mixes an elegant classic design with a minimalistic modern feel, we also offer the White Leather Cielo Watch. Apart from watches, Everything But Flowers also offer cufflinks for men and handbags for women.
Memorable Experiences as Birthday Presents
The 21st birthday of a person is not just about fun and games or work and business. It is also about building experiences and expanding horizons in order to make wonderful memories that the birthday celebrant will always remember. That is the reason why here at Everything But Flowers, we also offer experiences as birthday presents.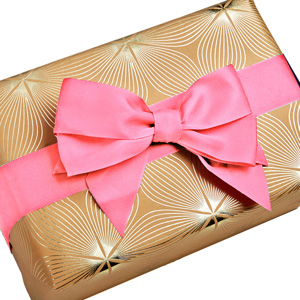 If the birthday celebrant was previously not into sports and wants to have an introductory experience in order to gauge their interest in the field, you can give him or her the Rock Climbing and Abseiling Combo at Blue Mountains experience which combines two of the most exciting and surreal activities with nature. You can also give him or her a Surfing Group Lessons at Bondi Beach, and see if your friend has a hidden talent for one of Australia's most famous sports. There are heaps of other experiences available at Everything But Flowers. You can check out our website for more choices.
More 21st Birthday Presents at Everything But Flowers
Everything But Flowers is one of the most trusted online gift stores in Australia. We offer a myriad of choices for birthday presents, and you will surely see one that will suit your fancy. Make your relative's, colleague's or friend's birthday a lot more memorable. Everything But Flowers offers delivery and premium gift wrapping features. For more enquiries, you can visit our website, write us emails, or reach us by calling 1300 459 452.