Top 16th Birthday Present Ideas
Author: Nicole Adler Date Posted:23 July 2016
One of the most anticipated birthdays a teen looks forward to is his or her 16th birthday party. In the United States, 16th birthdays are considered special because they symbolise a person's coming of age. Here in Australia, however, a person shifts from childhood to adulthood at the age of 18, but 16th birthdays are still considered special because it is the minimum driving age for student drivers. This is why 16th birthdays are looked forward to by a lot of Australian girls and boys. Because of this, 16th birthday presents are very challenging to buy. It has to be special and symbolic at the same time, it should signify the teenager's coming of age, even if he or she isn't 18 yet.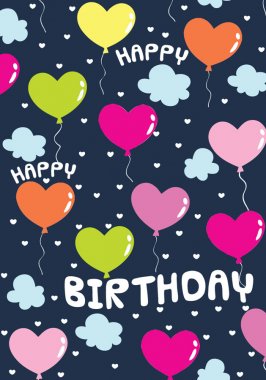 For your child's sweet 16, we have come up with a list to help you choose the best birthday presents for this special occasion.
Coming-of-age Birthday Presents
As one turns 16, he or she would feel like no longer a child yet too young to be an adult. This is why transition presents are great 16th birthday presents. They symbolise adulthood and are also functional and practical.
· Multi-Function Tool 11 in 1
One of the things a teenager looks forward to as he enters adulthood is the responsibilities of maintaining his own home. But before he experiences this, he must first start with the basics. This 11-in-1 tool is the perfect way to symbolise his coming of age while teaching him the responsibilities he could encounter. This gadget includes pliers, a screwdriver, a knife blade, a bottle opener, a ruler, and more. Measuring only 10.3 x 4.6 x 1.9cm, it is the perfect size and the perfect gadget for getting things done.
· The Student Cook Book & Gift
One of the life skills a teenager must learn is the skill of cooking. This book is designed for students who are about to enter uni, but it's never too early to learn how to cook. This cookbook is specially designed for beginners who know nothing about the kitchen. It will equip even the most novice cook with basic skills and recipes enough to satisfy one's hunger. This book also comes with a special gift – a tin opener that guarantees teenagers that they will never go hungry again!
· Car accessories
If you really want to symbolise a teenager's coming of age, then car accessories is the way to go. Sure, it's nothing big like a real car, but it's enough for someone who's just starting to learn how to drive. If your gift receiver is only a friend or a niece or nephew, then a keychain or a driving kit will be great presents.
Once in a Lifetime Adventures
When a teenager turns 16, he would surely want to enjoy many new adventures in life. Everything is a new experience and every place is a new journey to explore. Under this section, we have listed many great outdoor activities that you can give to your teenager as birthday presents.
· Exclusive Paintball Elite Pack
Get this exclusive paintball experience only here at Everything But Flowers. Included in this package is the entrance fee in the paintball play zone, the equipment rental fee, armoured gloves, groin guard, and 1500 paintballs. Enjoy the best paintball experience in Australia's number 1 paintball company. Why settle for paintball areas filled with old car tyres when you can choose from our range of themed paintball areas? Indulge your gift receiver with the experience of playing inside themed zones such as the Tomb Raider area or the Wild West zone.
Thanks to Black Hawk Down Paintball Zone, your gift receiver will surely get the most exciting paintball experience as his birthday presents.
· Glamping Cockatoo Island 1 Night (Mon-Thurs) for Two
You can choose to give this experience to your gift receiver or have him or her share this wonderful adventure in the wild with you. This is an all-in package that allows campers to sleep under the stars without the inconveniences of camping. Camp in style with this glamping experience! No need to worry about setting up camp since a tent for two is already provided and set up. The luxury tent is already complete with pillows, linens, beds, towels, a cooler box, a lantern, and sun lounges. Your gift receiver will only have to bring clothing, food, and cooking utensils to have the ultimate camping experience. For those who enjoy the nature but doesn't like the stress of setting up, then this is the perfect birthday present for them!
· Bondi Surfing Group Lesson
This surfing lesson is perfect for beginners so even if your recipient knows nothing about surfing, then they will still surely enjoy this. This 2-hour experience is the ultimate birthday present for young adventurers. The lessons will be done in Bondi Beach, where your recipient will surely get to enjoy iconic Australian waves. The lessons include the basics from reading the waves and the ocean and instructions on riding their first wave. Everything is included - from surfboards, wetsuits, and rash vests, to sunblock, outdoor showers, and changing rooms.

More Birthday Presents to Choose From
· A Classic watch
When a man turns a certain age, he is often gifted with a watch that has been worn by many generations. If you're not lucky enough to have something like that, then you could just choose a brand new watch with a vintage feel to it. Check out our classic watches here at Everything But Flowers such as the Vintage Leather Watch from OOZOO available in colours of black, cognac, and denim. For the adventurous and sporty types, you can choose watches with modern designs such as the Sport Black Watch also from OOZOO with available colours of rose gold and silver.
· Jewellery for the ladies
If you are choosing classic watches for men, then consider getting jewellery for the ladies. An elegant pendant is a great gift that you can give to a daughter or a close niece. You don't really have to purchase an expensive diamond necklace or a gold pendant; a simple jewellery with a memorable pendant can be a great birthday present that your recipient will surely adore.

Finding the best birthday presents is always a challenge, but when you have a lot of great choices, then shopping is made a whole lot better. Here at Everything But Flowers, you can find many items perfect for all ages, for both young girls and boys. Check out our collections now and find the perfect birthday presents for your receiver's 16th birthday celebration!