Great birthday gifts for your 18th birthday
Author: Nicole Adler Date Posted:31 May 2016
A person's 18th birthday is one of the most important birthdays in our lives. It is considered a major milestone in a person's life because it marks the opening of new doors towards new opportunities and responsibilities of the adult life. It indicates the end of your teenage life and the beginning of your adulthood. For this reason, the perfect birthday present for an 18th birthday should be something that symbolises freedom, courage to take on new challenges, and the beginning of a brighter future ahead of you.
So what would you give to someone who is at the cusp of adulthood? Would you get him or her something for a teenager or would they appreciate the more mature gifts? No need to worry. If you want a unique and extraordinary birthday present, Everything But Flowers has got your back. Here, we know how special 18th birthdays are, which is why we see to it that we have the perfect birthday present that won't be easily bought in other shops to make this milestone even more unforgettable. Show your excitement for this new chapter in your friend or loved one's life and celebrate this special event with one of our awesome 18th birthday present!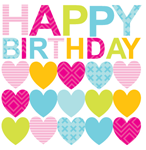 Birthday Present that Embodies a Newfound Freedom
Turning 18 means reaching the legal age to vote and of course, buy alcohol and go partying in clubs. Everything But Flowers has an awesome collection of birthday present that is most appropriate for someone who just reached this legal age.
Give your loved one a taste of the finer things in life by allowing them to indulge in one of our food and wine hampers. The Chocolates & Red Shiraz Hamper contains sinfully sumptuous treats and an exquisite bottle of red wine that would be great companions as they celebrate their 18th birthday. You could also get them the Sweet & White Hamper. This gift basket is filled with delectable cookies, chocolates, and crackers from high quality brands. It also comes with not one but three different bottles of white wine that would lift the recipient's spirits up.
Aside from our food and wine hampers, we also have some novelty gifts that new young adults would enjoy best with their friends. They will certainly be the life of the party with the Dapper Tequila Shot Glasses 6 pack as they take celebratory shots in spiffy shot glasses with fancy moustaches on them. They could heat up the party with our Spin the Shot then continue having fun playing the Drinkopoly Drinking Game. These gifts would make the recipient's birthday party a night to remember.
18th Birthday Present for Booklovers
Books help broaden the mind and encourage the reader to explore the uncharted world before him. For this reason, inspiring books make great coming of age gifts for your loved ones. Everything but Flowers offer a variety of good reads.
For those who seek adventure and wants to explore the vast world, travel books would be the most suitable birthday present for them. Check out our Ultimate Travelist, wherein a collection of breathtaking photographs and must-experience suggestions by other travellers would inspire the young adult to pack their bags and start ticking off his or her bucket list.
Before they set off into the world, it would be great if they explore their own country, Australia, first. With Australia's Top 100 Places to Go, Ultimate Bucket List Book, they do not need to go far to start their own escapade. This book contains life changing and inspiring adventures that every adult should experience at least once in their lifetime.
Aside from encouraging them to live life to the fullest, some wise words and inspiring life lessons would also help them grow into a better person. In our selection, we have Love Who You Are Inspiring Hardcover Book and May You Live a Life You Love Book written by M.H. Clark which could help them whenever they need some strength or guidance. Another book that would help them live their life with more meaning is The One Book: Anyone Can Change the World. It would guide them in discovering their own special gifts and using those to create a positive difference for the world around them. These inspiring books would last for more than a lifetime, so it can be passed on from generation to generation.
Thrilling Experience Gifts for Adrenaline Junkies
Sometimes, the best birthday present does not come wrapped in fancy wrapper and ribbons. Most of the time, they come in the form of memories from unforgettable, once-in-a-lifetime experiences. Everything But Flowers has several experience vouchers that are popular birthday presents.
Does the recipient enjoy basking in the sun and the sea? Why don't you give him or her the Bondi Surfing Group Lesson? It is a 2-hour group surfing lesson that would give them the courage to freely ride the waves at the scenic Bondi beach.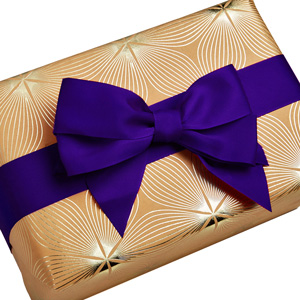 Eighteenth birthdays mean taking on new challenges, and there is no better challenge than one that involves a breathtaking view of the pristine Blue Mountains. With the Blue Mountains Abseiling & Canyoning Combo the recipient would experience not just one but two amazing challenges as they spend a full day abseiling and canyoning, ensuring fun and excitement that he or she would remember forever.
Nothing screams freedom than flying like a bird up in the sky. The Aerobatics Pitts Special S2A Stunt Plane Sydney would give the recipient the ride of a lifetime. It is the ultimate flying experience for adventure seekers as the pilot expertly manoeuvres the plane, doing stunts like loops, barrel rolls, inverted flying, twists, and wing-over while the recipient is inside the plane.
If it's adrenaline rush you are looking for, and stunt flying inside a plane seems like a child's play for you, then what about jumping off a plane from 14,000 feet and free falling at 220 km/hr with Sydney's amazing coastline as your view? Sydney's North Coast Tandem Skydive that is offered by Skydive Australia is the best and safest skydiving experience in the country.
Find the Best 18th Birthday Present in Everything But Flowers
These are only some of the birthday present ideas that we have on offer. Explore our website and find more amazing gift items and experience vouchers that would be perfect for recipients with different hobbies, interests, and tastes. We also offer gift-wrapping services and high quality customer service. Contact us if you need help in choosing the right birthday present for an 18 year old. Buying a gift from us would definitely fill the recipient's heart with joy and happiness.
Give your loved one an unforgettable birthday present by contacting us now!